2019 UC MEXUS Postdoctoral Fellowship Program Awards
The primary objective of the UC MEXUS-CONACYT Postdoctoral Research Fellowship Program is to advance academic scholarship by emerging Mexican researchers and UC scientists and scholars in the early stages of their careers, after obtaining their Ph.D. In addition, the program seeks to support existing or developing binational academic networks by enhancing collaborative research projects between UC and Mexican faculty and institutions through the innovative involvement and training of new researchers. The postdoctoral fellows, home or graduating departments and institutions, and their hosts, host departments and institution/campuses are listed below.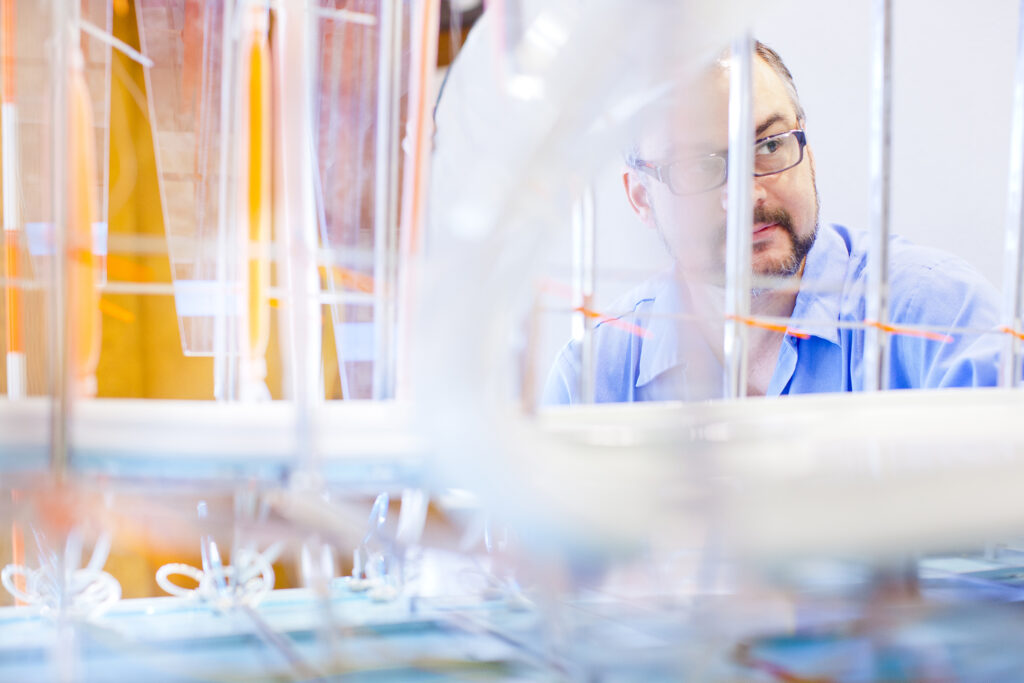 Departamento de Ecología Evolutiva, Instituto de Ecología, Universidad Nacional Autónoma de México (Host: Brandon Gaut, Department of Ecology and Evolutionary Biology, UC Irvine). Combining Micro-evolutionary Processes, Local Adaptation, Genomic Load and Niche Models to Understand How Populations and Species of Grapes (Vitis) will Respond to Climate Change/Combinando Procesos Microecolutivos, Adaptación Local, Carga Genómica y Modelos de Nicho para Entender cómo Poblaciones y Especies de Uvas (Vitis) Responderán al Cambio Climático.
Magda Lisette Arce Rodríguez
Ingeniería Genética
, Centro de Investigación y de Estudios Avanzados del Instituto Politécnico Nacional (Host: Philipp Zerbe, Department of Plant Biology, UC Davis). Elucidating Biosynthetic and Regulatory Networks of Terpene-mediated Defenses in the Biofuel Crop Switchgrass/Elucidación de Redes Biosintéticas y Regulatorias de Terpenos Asociados a Defensa en Cultivo de Pasto Varilla usado para la Producción de Biocombustibles.
Carla José Berrospe Rodríguez
Óptica
, Instituto Nacional de Astrofísica, Óptica y Electrónica (Host: Lorenzo Mangolini, Department of Mechanical Engineering, UC Riverside). In situ Raman Spectroscopy of Carbon Nanoparticle Synthesis in Non-thermal Plasma Reactors/Estudio de Espectroscopía Raman en Tiempo Real para la Síntesis de Nanopartículas de Carbón en Reactores de Plasma no Térmico.
Oceanography
, UC San Diego (Host: Alfredo Méndez Bahena, Unidad Académica de Ciencias Químico Biológicas, Biodiversidad y Gestión Ambiental Sustentable, Universidad Autónoma de Guerrero,Chilpancingo; Cohost: Roberto CarlosAlmazán, Unidad Académica de Ciencias Químico Biológicas, Biodiversidad y Gestión Ambiental Sustentable, Universidad Autónoma de Guerrero,Chilpancingo). Complex Systems Modeling of Indigenous Campesino Socio-Environmental Systems: A Quantitative Investigation of Dynamical Relationships Leading to Biocultural Stability/Modelado de Sistemas Complejos Campesino Socioambientales Indígenas: Una Investigación Cuantitativa de Relaciones Dinámicas que Conducen a la Estabilidad Biocultural.
Ingeniería y Ciencia de Materiales
, Universidad Autónoma de San Luis Potosí (Host: William Gelbart, Department of Chemistry & Biochemistry, UC Los Angeles). Conjugation Chemistry Methodologies for Lipid-bilayer Wrapping of In vitro Reconstituted Virus-like Particles, for Purposes of Delivering Self-amplifying RNA Therapeutics to Targeted Mammalian Cells/Metodologías de Conjugación Química para Envolver con una Bicapa Lipidica Partículas Tipo Virus Reconstituidas In Vitro, con el Propósito de Entregar ARN Terapeutico Auto Aplificador a Celulas de Mamíferos.
Luis Manuel Franco Méndez
Biomedical Sciences
, Katholieke Universiteit Leuven (Host: Michael Goard, Neuroscience Research Institute, UC Santa Barbara).Population Dynamics of Cortical Sequential Activity During Spatial Learning in Virtual Environments/Dinámica Poblacional de Actividad Cortical Secuencial Durante Aprendizaje Espacial en Ambientes Virtuales.
Benjamín Aziel García Hernández
Ciencias Matemáticas
, Universidad Michoacana de San Nicolás de Hidalgo (Host: Robert Boltje, Department of Mathematics, UC Santa Cruz). Isomorphic Fibered Burnside Rings/Anillos de Burnside Fibrados Isomorfos.
Centro de Estudios Históricos, El Colegio de México (Host: Mark Hendrickson, Department of History, UC San Diego). Underground Leviathans, Mining Multinational Corporations in North America, 1901-1971/Leviatanes Bajo Tierra, Corporaciones Mineras Multinacionales en Norteamérica, 1901-1971.
*Winner of the UC MEXUS Monarch Award for the most outstanding postdoctoral research proposal.
Native American Studies
, UC Davis (Host: Mónica Lizbeth Chávez González, Estudios Sociales y Gestión Local, Escuela Nacional de Estudios Superiores, Universidad Nacional Autónoma de México, Unidad Morelia).
Juchari Anapu Jimpo! Reclamation of the Heritage Language and Identity: Social Processes, Oral Memories, and Innovations in the Non-P'urhépecha-Speaking Communities of Lake Pátzcuaro, Michoacán
/Juchari Anapu Jimpo!
Entre la Recuperación de la Lengua Ancestral y la Identidad: Procesos Sociales, Memorias Orales e Innovaciones en Comunidades P'urhépechas del Lago de Pátzcuaro que han Perdido la Lengua Materna.
Biología de la Reproducción Dr. Carlos Gual Castro
, Instituto Nacional de Ciencias Médicas y Nutrición Salvador Zubirán (Host: Paolo Rinaudo, Department of Obstetrics, Gynecology and Reproductive Sciences, UC San Francisco). Correlation of Embryonic and Liver Methylome of In vitro Fertilization Compared to In vivo Mouse Offspring/Correlación del Metiloma Embrionario y Hepático de la Fertilización In vitro en Comparación con la Descendencia de Ratones In vivo.
Ciencias de Biología Molecular
, Instituto Potosino de Investigación Científica y Tecnológica (Host: E. Alejandro Sweet-Cordero, Department of Pediatrics, UC San Francisco). Identifying Epigenetic Mechanisms for Proliferation and Self-renewal of TPCs in LUAD/Identificación de los Mecanismos Epigenéticos en la Proliferación y Autorenovación de las TPCs en LUAD.
Ciencias en la Especialidad de Biotecnología de Plantas
, Centro de Investigación y de Estudios Avanzados del Instituto Politécnico Nacional (Host: Howard S. Judelson, Department of Plant Pathology and Microbiology, UC Riverside). Elucidating the Mechanisms of Regulation of Effector Genes in Phytophthora Infestans during Its Pathogenic Process/Elucidando los Mecanismos de Regulación de Genes Efectores en Phytophthora Infestans Durante su Proceso Patogénico.
Oscar Antonio Ortega Rivera
Ciencias Biologicas
, Universidad Autónoma de Aguascalientes (Host: Nicole Steinmetz, NanoEngineering and Center for Nano-ImmunoEngineering, UC San Diego). Treatment and Prevention of Atherosclerosis Using a Plant Virus-nanoparticle Vaccine Platform/Tratamiento y Prevención de la Aterosclerosis Utilizando una Plataforma de Vacunas con Nanoparticulas de Virus de Plantas.
Laboratorio de Neurofarmacología
, Benemérita Universidad Autónoma de Puebla (Host: Fernando Gomez-Pinilla, Integrative Biology and Physiology, UC Los Angeles). Effect of Fructose on Metabolism of Lipids in the Brain/Efecto de la Fructosa sobre el Metabolismo de Lipidos en el Cerebro.
Inmunología, Centro Universitario Ciencias de la Salud
, Universidad de Guadalajara (Host: Emanual Maverakis, Department of Dermatology, UC Davis). Characterization of the Anatomic Alterations of the Cutaneous T cell Repertoire in Healthy Skin and Dermatological Autoimmune Diseases/Caracterización de las Alteraciones Anatómicas del Repertorio de Células T Cutáneas en Piel Sana y Enfermedades Dermatológicas Autoinmunes.
Marco Alejandro Suárez-Atilano
Instituto de Ecología, Universidad Nacional Autónoma de México (Host: Jimmy A. McGuire, Deparment of Integrative Biology, Museum of Vertebrate Zoology, UC Berkeley). Lineage Diversification and Hybridization Among North American Collared Lizards (genus Crotaphytus: Crotaphytidae): A Genomic Perspective/Diversificación de Linajes e Hibridación entre las Especies de Lagartijas de Collar de Norteamérica (género Crotaphytus:Crotaphytidae): Una Perspectiva Genómica.
Organic Chemistry Institute
, Westfälische Wilhelms-Universität Münster (Host: John F. Hartwig, Department of Chemistry, UC Berkeley).
Novel C–C bond Forming Reactions Enabled by Cooperative Metal Catalysis and Synthesis of Iridium Complexes for Enantioselective Allylic Substitution
/Nuevas Reacciones para la Formación de Enlaces C–C mediante Catálisis Metálica Cooperativa y Síntesis de Complejos de Iridio con Aplicaciones en Sustitución Alílica Enantioselectiva.
Biotecnología de Plantas
, Centro de Investigación y Estudios Avanzados, Laboratorio Nacional de Genómica para la Biodiversidad (Host: Sheila David, Department of Chemistry, UC Davis). Deciphering New Roles for Metallic Cofactors in MUTYH and Their Relevance in Carcinogenesis: A Tale of [4Fe-4S] Cluster and Zinc Linchpin Motif/Decifrando Nuevos Roles para los Cofactores Metálicos de MUTYH y su Relevancia en Carcinogénesis: Una Historia de los Motivos del Clúster [4Fe-4S] y del Zinc Linchpin.