June 1st and June 2nd, 2022
The University of California Alianza MX proudly sponsored the "U.S.—Mexico Forum 2025" that took place on June 1st and June 2nd, 2022, in San Diego, CA which discussed energy, sustainable development, cooperation for climate change, and migration, among other issues of relevance to the US-Mexico binational agenda.
Isabel Studer highlighted the importance of the bilateral agenda between CA and Mexico in her inaugural welcoming remarks at the US-Mexico Forum 2025. The forum was timely as it took place a week ahead of the Summit of the Americas, posing a unique opportunity to discuss how we can turn the challenges we're facing into opportunities. Moreover, the Director of Alianza MX elevated the inflection point in history we're in, noting the leadership role universities can play in offering the transformative changes that this global context demand.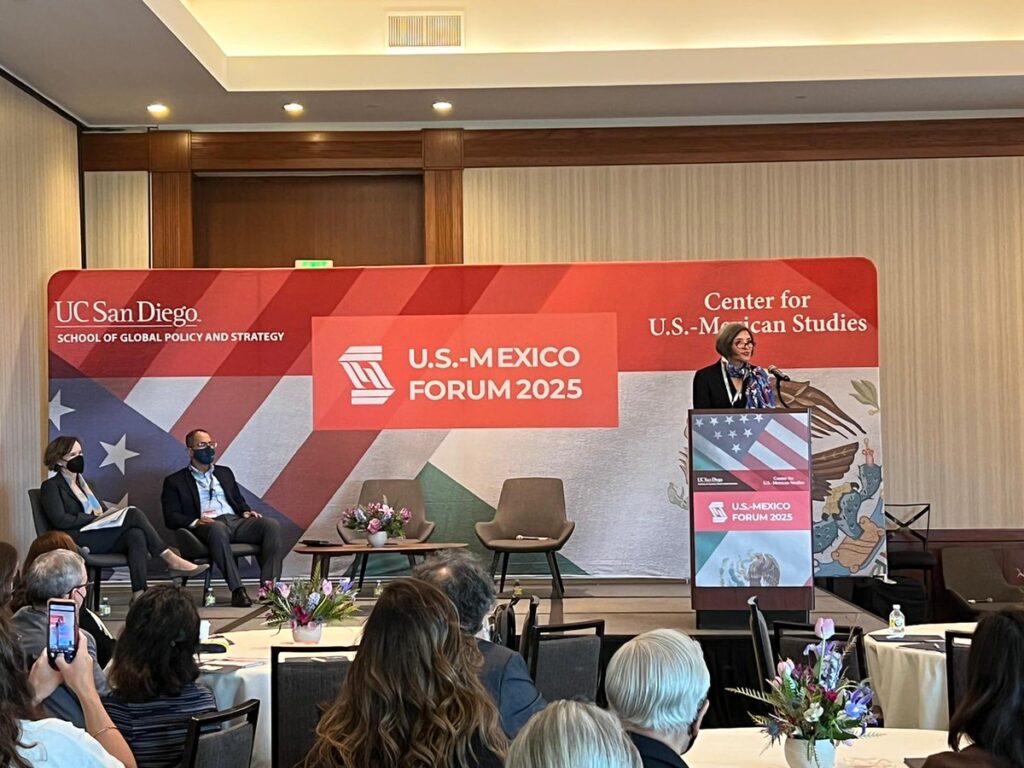 Breakout Session: Energy, Sustainable Development, and Climate Change Cooperation
Director Studer participated as a panelist in the breakout session on climate change and the energy transition for US and Mexico where she discussed the need to center the social agenda in this conversation and ensure access to clean energy for all is achieved in an equitable manner that doesn't leave behind rural communities.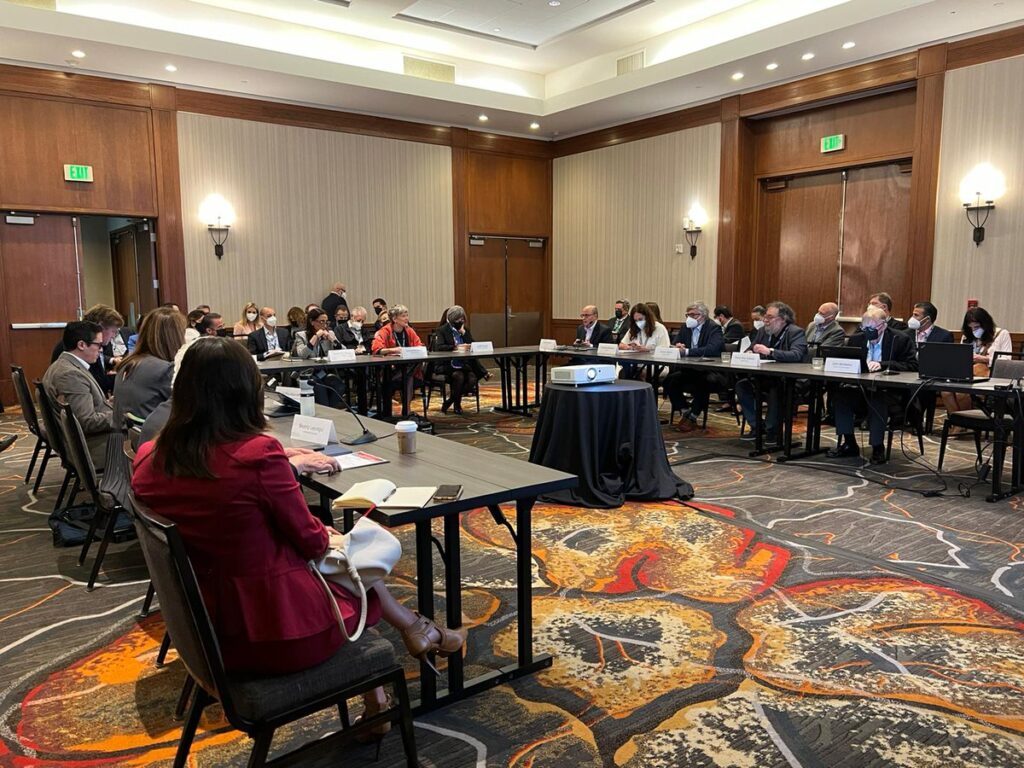 An outlook on U.S. - Mexico Relations
Isabel Studer introduced the Keynote Speaker of the US Mexico 2025 Forum, Roberto Velasco, Chief Officer for the North America Unit, Mexican Ministry of Foreign Affairs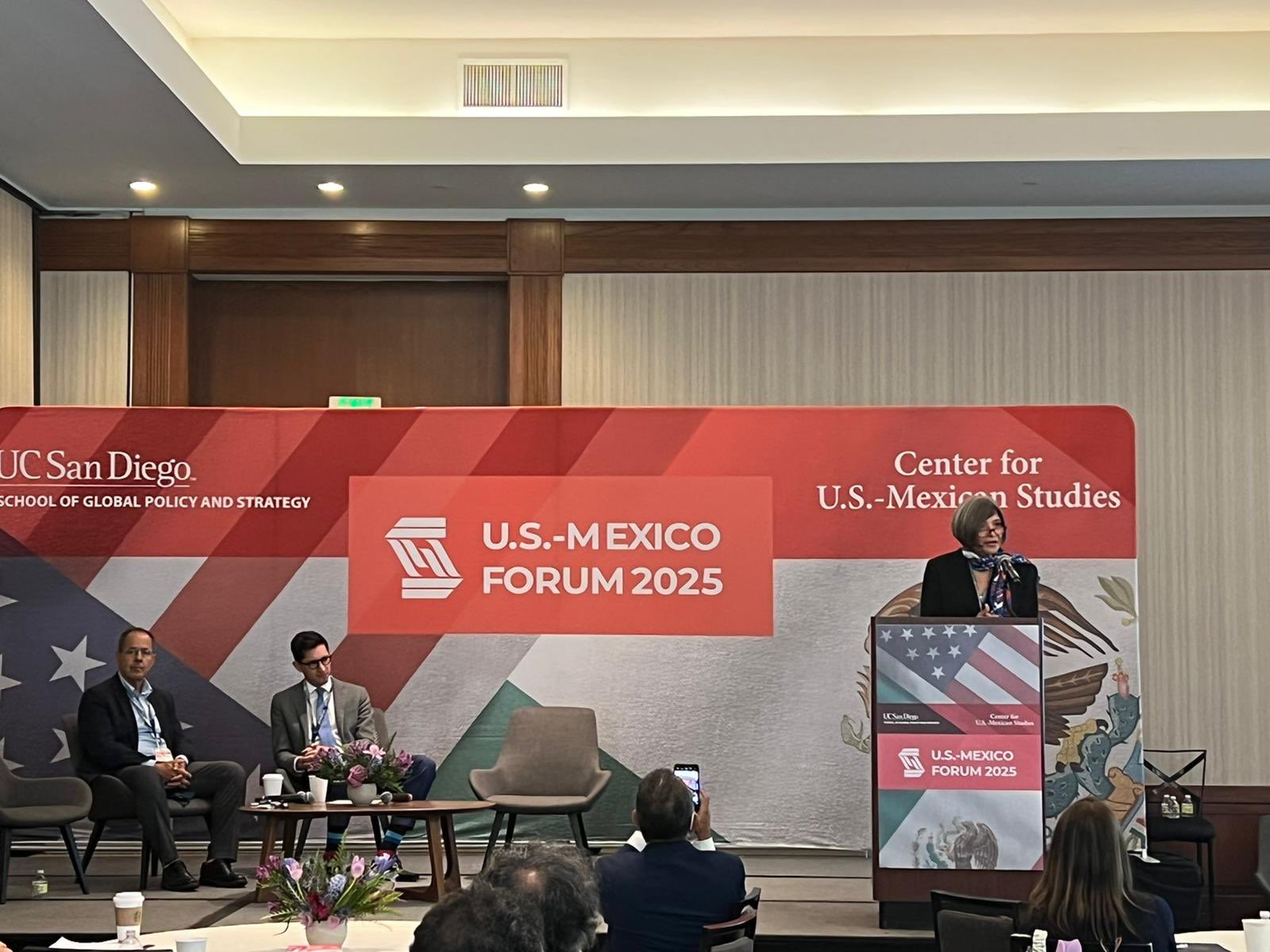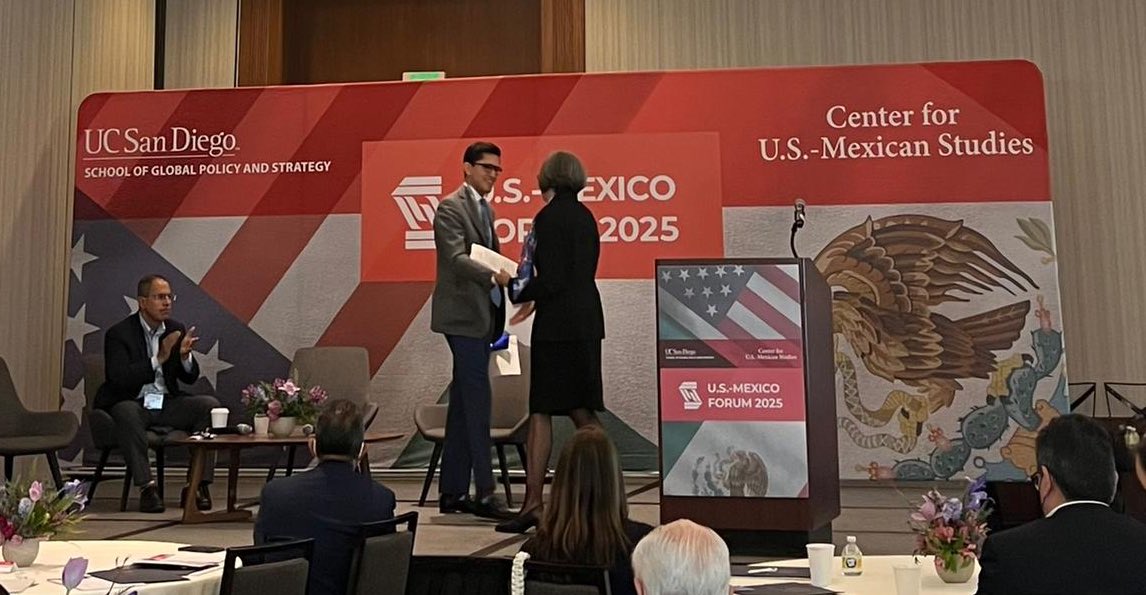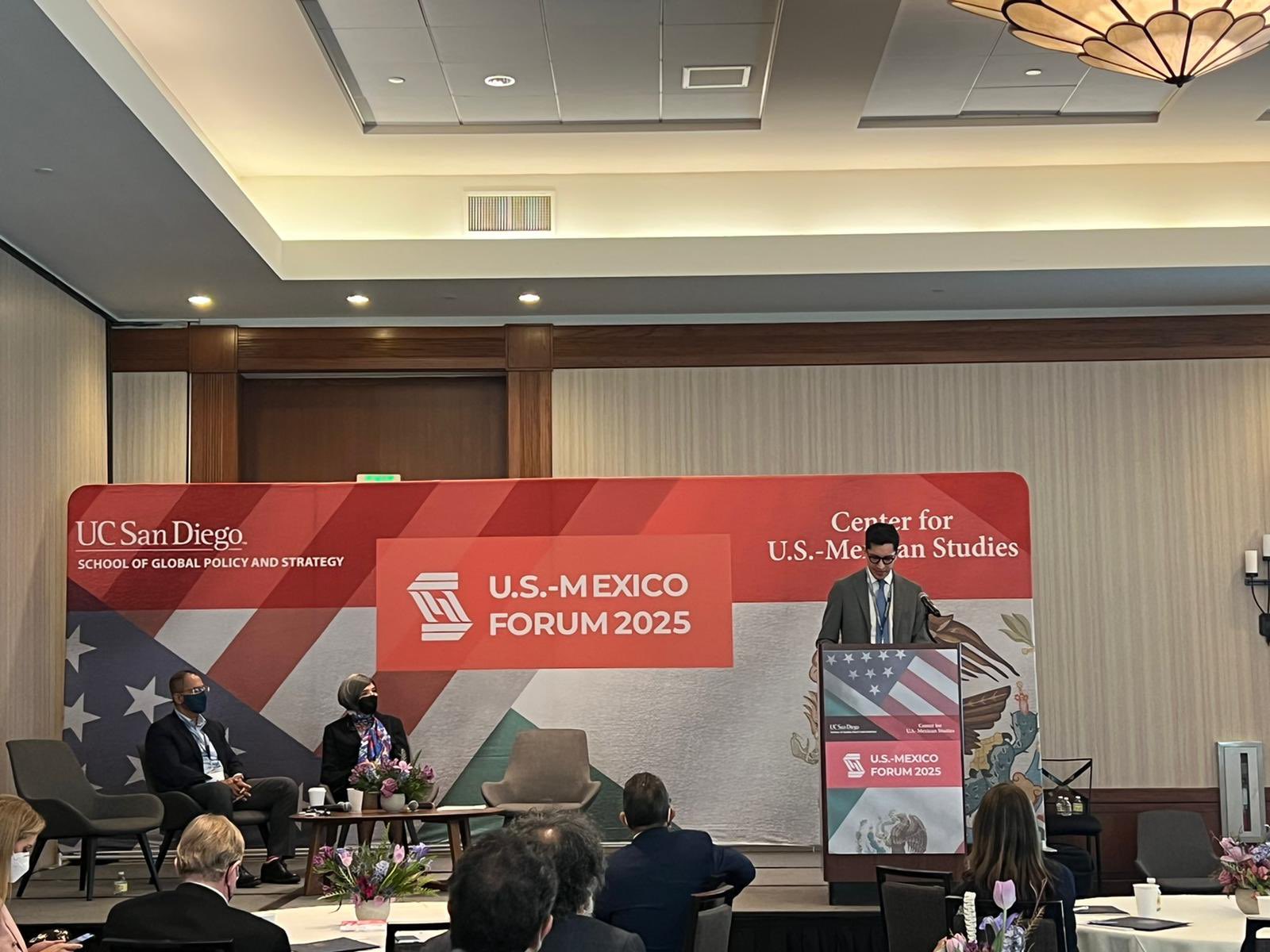 Fostering U.S.-Mexico Policy Solutions through Action Research: University of California Alianza MX
Alianza MX partnered with the UC San Diego's School of Global Policy and Strategy's Center for U.S.-Mexican Studies and sponsored this critical dialogue that featured Alianza MX in a panel with UC partners discussing Alianza MX's strategic initiatives that foster US-Mexico policy solutions through action research in Water & Climate Agriculture, Economics of Migration, and Transportation Electrification.