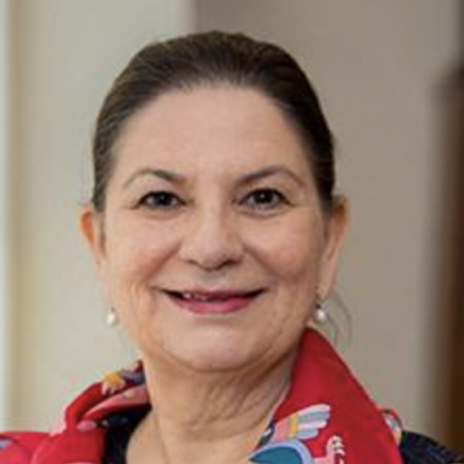 Emeritus Ambassador and Former Ambassador of Mexico to the United States
Ambassador Martha Bárcena Coqui joined the Mexican Foreign Service in 1979 and became an ambassador in 2005. She most recently served as ambassador of Mexico to the United States. During her tenure, the United States-Mexico-Canada Agreement was ratified and entered into force. She was the first female ambassador of Mexico to the United States and dealt with the vast array of issues of one of the most complex bilateral relationships. Ambassador Bárcena has authored multiple articles about the reconceptualization of security, international security, U.S.-Mexico security cooperation, peacekeeping operations, globalization, the role of nongovernmental organizations in international relations, intercultural communication and cultural diplomacy, EU-Mexico relations, and the 2030 Agenda for Sustainable Development. Amb. Bárcena served as permanent representative in the Food and Agriculture Organization, International Fund for Agricultural Development, World Food Program, and the International Institute for the Unification of Private Law. She served also as ambassador of Mexico to Turkey concurrent with Georgia and the republics of Azerbaijan, Kazakhstan, and Turkmenistan; the Kingdom of Denmark concurrent with Norway; and Iceland. Ambassador Bárcena graduated with honors from the Universidad Iberoamericana, where she received a BA in communication sciences. In addition, she has a BA in philosophy summa cum laude from the Pontifical Gregorian University in Rome, an MA in international relations from the Diplomatic School of Spain, and an MA in philosophy from the Universidad Iberoamericana. She has also completed postgraduate studies on the inter-American system, foreign policy of the United States, international law, civil-military relations, U.S. national security (Fulbright scholarship), Asian culture and Chinese language (University of Hong Kong), and peacekeeping operations (Lester B. Pearson Canadian International Peacekeeping Training Centre).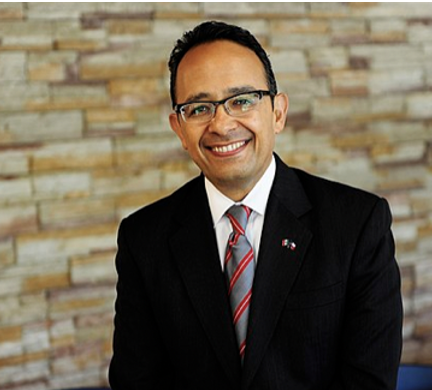 Carlos González Gutiérrez
Consul General of Mexico to San Diego, CA 
Ambassador Carlos González Gutiérrez is the Consul General of Mexico in San Diego, ratified by the Mexican Senate on April 2019. As a career diplomat since 1987, Ambassador González Gutiérrez has specialized in Mexican communities in the US, as all of his designations abroad have been in the US. In Mexico, in the late 90's, he worked in the Program for Mexican Communities Abroad at the Ministry of Foreign Affairs, and from 2003 to 2009, he was the founding Executive Director of the Institute of Mexicans Abroad, the agency in charge of promoting ties and collaboration between Mexico and its diaspora.
Overseas, he has been posted to four posts. Early in his career, he was the Consul for Community Affairs at the Consulate General of Mexico in Los Angeles. Then, from 1999 to 2003 he was appointed as Counselor for Latino Affairs at the Mexican Embassy in Washington D.C. In 2009, González Gutiérrez was appointed for the first time Head of Post as Consul General of Mexico in Sacramento. Besides the regular consular activities, he was in charge of monitoring public policies implemented in the state that could affect Mexico or Mexican communities in California, given that Sacramento is the seat of the powers of the state.
After six years in Sacramento, Ambassador González Gutiérrez was transferred to another capital city as Consul General of Mexico in Austin, having to report yet again the public policies of Texas, as much as to look after the daily general services of the Consulate for Mexicans in areas such as documentation, protection and community development. In September 2011, he was promoted by the President of Mexico to the rank of Ambassador.
He has a B.A. in International Relations from El Colegio de México and a Master's Degree in International Relations from the School of International Relations at the University of Southern California. He is author of several publications about the Mexican population in the United States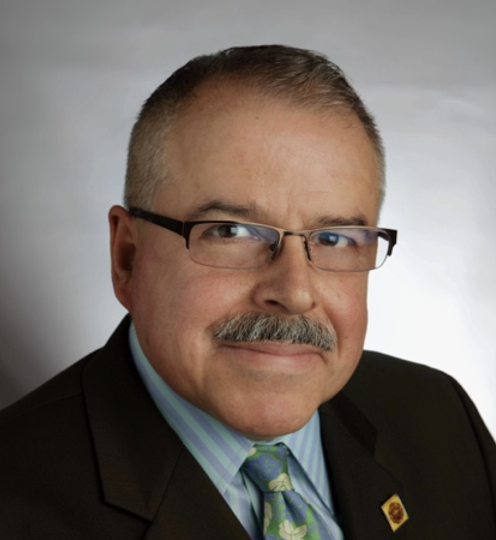 Interim Director, National Museum of the American Latino
Eduardo Díaz is the interim director of the National Museum of the American Latino.
Previously, Eduardo was the executive director of the National Hispanic Cultural Center (NHCC) in Albuquerque, New Mexico. He oversaw the operations of a 16-acre campus that offered year-round programming in the visual, performing and literary arts as well and youth and family activities. Before joining the NHCC, Eduardo managed a private consulting firm that served arts institutions and agencies, statewide advocacy groups and community-based organizations. In 2001, Eduardo co-founded the International Accordion Festival, a free outdoor music celebration, in San Antonio.
From 1981 to 1999, Eduardo served as the director of Cultural Affairs for the City of San Antonio. He is currently a member of the National Association of Latino Arts and Culture. Eduardo earned a law degree in 1976 from the University of California at Davis, and a bachelor's degree in 1972 in Latin American Studies at San Diego State University. He is fluent in Spanish and Portuguese.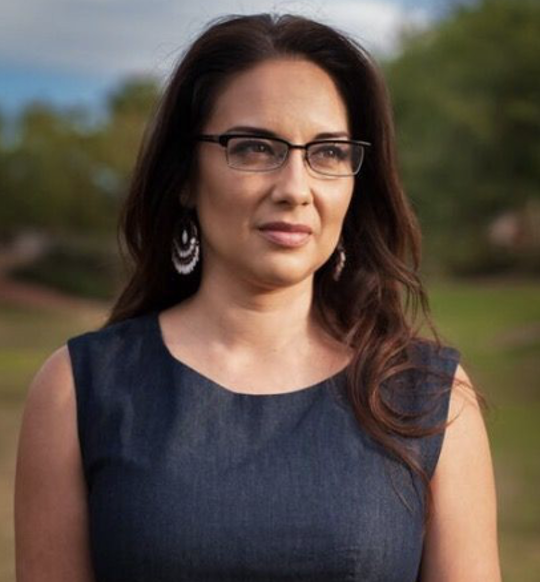 Chingona Definition/MyDuarte Corporation
Melina Duarte is the Founder and Principal Consultant of MyDuarte Group, LLC. MyDuarte matches organizations and individuals to strategies and solutions and specializes in a wide range of services including (but not limited to) organizational development, branding, board development, donor cultivation, public relations and the managing of high profile clients and events.
In addition to her consulting work, Melina is also a political strategist who has a passion for working with progressive candidates and campaigns to shape messaging and advise on strategic courses of action. Before venturing out on her own, Melina worked at the University of California where she was an integral part of the team that designed, launched and implemented the California State Summer School for Mathematics & Science.
Melina is a self proclaimed 'Chingona' and considers herself to be part of a movement of Latinas who have taken back that term and now wear it as a badge of honor. Her unique contribution is the creation of an official definition for the term, which can be found on a line of products she sells as part of her culture and lifestyle brand aptly named Chingona Definition. Melina's motivation for starting Chingona Definition was to inspire all women, particularly young women of color, to own their power and pursue their dreams with confidence.
Melina splits her time between the San Francisco Bay Area and Coachella Valley and is passionate about investing her time and energy in those communities through volunteer work, philanthropic efforts and supporting local business owners. She is a proud alum of UCI and self-proclaimed tech geek. When she isn't working (which is almost never because she loves what she does), Melina is likely to be found playing with gadgets in her craft room or enjoying the company of family and friends.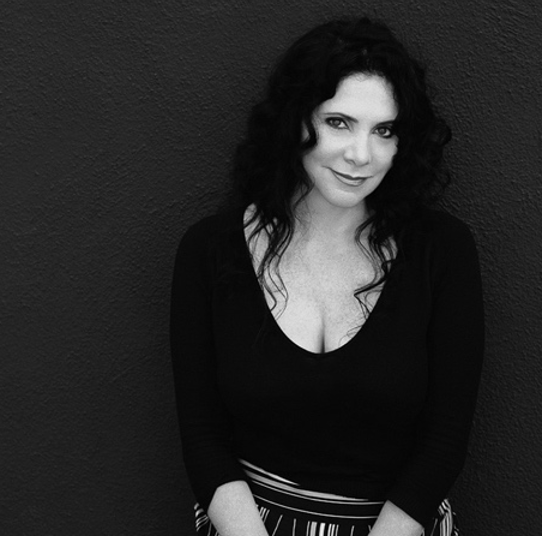 María Amparo Escandón is a New York Times best-selling bilingual author (English and Spanish.) Her third novel, L.A. Weather, published by Flatiron Books, a division of Macmillan Publishers is a Reese's Book Club pick and is featured on Oprah Quarterly as well as a Best Book of the Month in Barnes & Noble, Alta, People, PopSugar, Bustle, CNN, E! News, Ms. Magazine, Nylon, GMA, and more.
She wrote her first novel, Esperanza's Box of Saints and its Spanish version, Santitos, published in late 1999 by Simon & Schuster and Random House respectively. Her novel has been the number one best seller in the Los Angeles Times Best Sellers List, it has 21 foreign editions and has been read in over 86 countries. Her new novel, González & Daughter Trucking Co. and its Spanish version, Transportes González e Hija, was published in 2005 by Random House. It has been in best sellers lists around the country and is the publisher's "Book of the Year" in Spain. She has been named Writer to Watch by Newsweek magazine and by the Los Angeles Times. Her books have been chosen as the annual book selection for several Community Reads public library-funded projects, One City One Book, A Novel Idea.
María wrote the screenplay Santitos, on which she based her novel. The film was produced by John Sayles and successfully released in Latin America in January of 2001. To date, the film has received awards in 14 international Film Festivals, such as the Latin Cinema Award at the Sundance Film Festival, Special Jury Award at the Rencontres Cinémas de Toulouse, France, and Best Opera Prima by the Critique Française.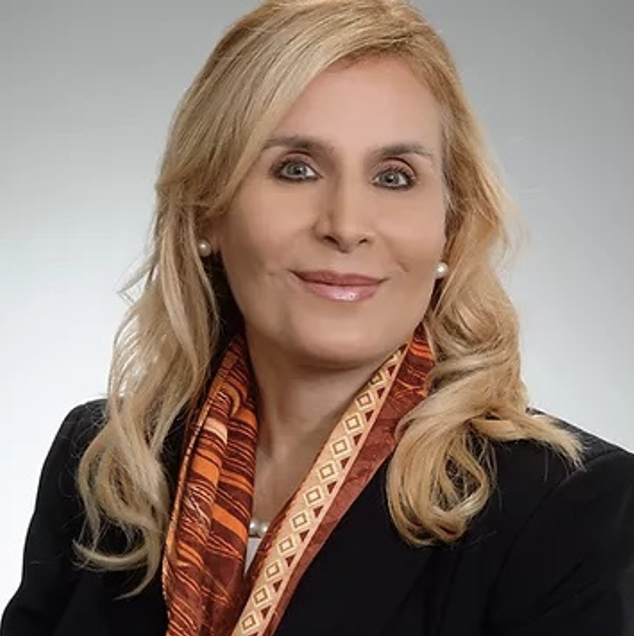 Melinda Guzman Professional Corporation; Corporate Director; Trustee Emeritus
Melinda Guzman is CEO of Melinda Guzman Professional Corporation, a law firm focused on representing public, private and nonprofit entities in business, financial and litigation matters. She has worked extensively with venture capital firms, financial institutions, and insurance carriers, and has assisted companies with regulatory and financial compliance. She also serves as an Independent Director of the Federal Home Loan Bank of San Francisco since 2007.
She served as General Counsel of the United States Hispanic Chamber of Commerce and of the United States Hispanic Chamber of Commerce Foundation from 2004 – 2010. She was appointed by California Governor Arnold Schwarzenegger to serve as a Trustee of the California State University system (2004 – 2012). In 2011, Ms. Guzman was appointed by California Insurance Commissioner Dave Jones to Chair the California Insurance Diversity Task Force to explore issues regarding diversity in the insurance industry in governance, philanthropy, supplier diversity and member issues. In 2003, she was appointed by Governor Gray Davis to serve as a member of the Board of Governors of the California Community Colleges. Ms. Guzman has served as Chair of the Audit, Governance, Government Relations and Finance committees.
Ms. Guzman has been recognized as a national leader and has been named one of the Top 13 Latina Corporate Executives by Latina Style Magazine for 2022. In 2014 was presented the "Ohtli Award" by the Mexican government. The "Ohtli" is the highest recognition given by Mexico to individuals who create pathways for future generations of Mexicans to succeed. She was recognized by PBS/KVIE in its national "Makers: Women Who Make America" program, http://vids.kvie.org/video/2337418518/, as a "Latina Leader" by Hispanic Lifestyle Magazine in 2013, with the "Woman of the Year Award – Mujer Cambiando el Mundo" in 2013 by the Regional Hispanic Chamber of Commerce, the "Latina Leader of the Year" for 2011 by the Latino Journal Magazine, with the "Latina Leadership Award" by Latino Leaders Magazine in 2008 and was named one of The 100 Influentials by Hispanic Business magazine in 2004. She has also been honored by the National Association of Women Business Owners with the Luminary Award for her leadership in business, by the Sacramento Hispanic Chamber of Commerce as its 1999 and 2005 Businesswoman of the Year, by the Sacramento Business Journal as its Top "40 under 40″dynamic young achievers and by Univision and McDonalds Corporations for her leadership in the Hispanic Community.
Ms. Guzman was born and raised in Fairfield, California and is the daughter of the late Amado Guzman and Anita Guzman of Fairfield. She is a first-generation college graduate of the University of California at Davis (B.A., 1985; J.D., 1988) and is a proud mother and grandmother.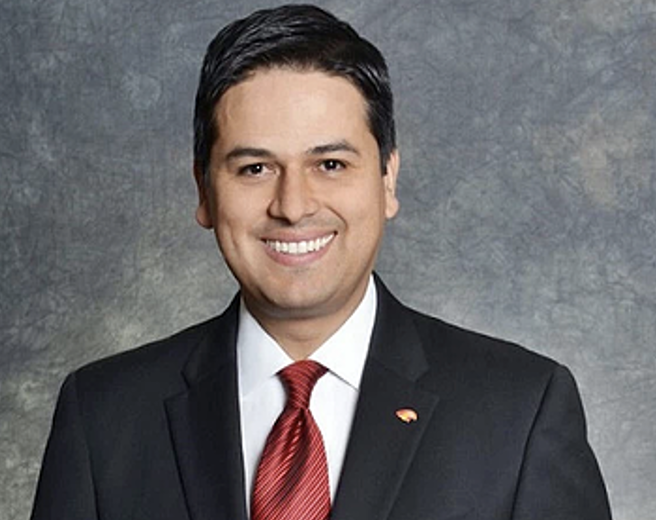 Raul is Co-Founder, Chairman & Chief Community Officer of Welcome Technologies, a future global platform for immigration. Welcome Tech is a venture funded mobile tech platform providing immigrant communities with access to tools they need to succeed in a new country. Efforts are currently focused on the U.S. Hispanic community through its community platform SABEResPODER® (SEP).
Raul has co-authored a book on financial aid for higher education, over 50 published news articles, and is the lead author of 18 booklets on financial services, the health care system, and higher education—with over nine million copies distributed nationwide.
He is an active member on select national non-profit Boards; he is Chairman of the Board at Emerging Markets Development Corporation (EMDC), Executive Board Member at PROFMEX (Worldwide Consortium for Mexico Policy Research), and immediate Past Chair of the Board of Directors at MALDEF—the Latino Legal Voice for Civil Rights in America
He has earned several recognitions throughout his career, including National Corporate Advocate of the Year Award (2007) by the U.S. Hispanic Chamber of Commerce; San Antonio Business Journal's 40-under-40 List (2009); the Corporate Responsibility Award by MALDEF (2011); the Gilberto Bosques Medallion by the International Law Mexican Academy (2019), and most recently the National Othli award by the Government of Mexico.
He is the proud son of migrant farm workers and labored the fields in the San Joaquin Valley the summers of his youth through his first year of college. Since 2003, he has lived with his wife and children in San Antonio, Texas.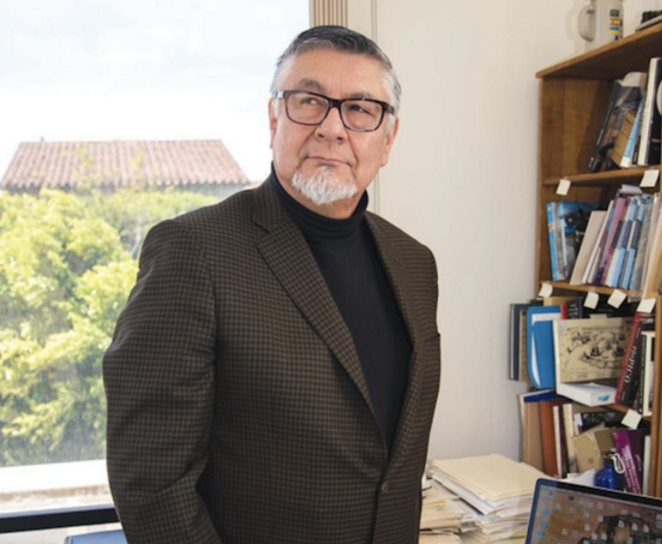 Center for the Study of Latino Health & Culture at the School of Medicine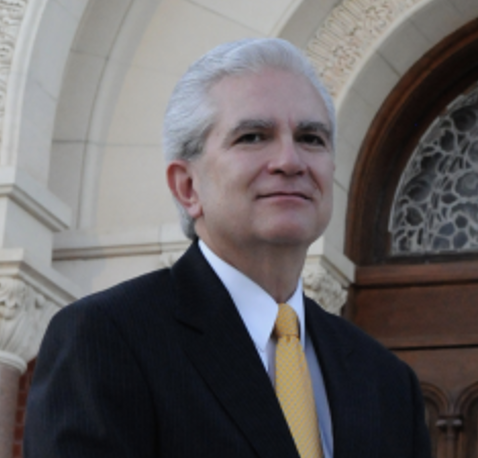 Raul Rodriguez is the Associate VP for International Affairs at Tecnológico de Monterrey (Tec). He has participated in leadership roles in academic, business, civic, and government affairs based in the U.S., Mexico and Canada. Raul has served as CEO of the North American Development Bank; Executive Director at the Mexican Foreign Trade Bank; Mexico's Trade Commissioner in Canada; and Secretary of Economic Development for the border State of Tamaulipas.
Raul has been recognized with Spain´s King Felipe VI Order of Civil Merit and Mexico´s Ohtli award, among others. He is a graduate of Tec and Harvard University, where he was recognized as a Littauer Fellow. He has served as Founding Chairman of the North American Center and Professor of Practice at Arizona State University and Chairman of the U.S.-Mexico Foundation.
He was the host of a weekly Univision TV interview newscast on business and economic issues. He organizes and conducts interviews with distinguished speakers on economic and geopolitical trends: Bill Gates, Singapore's Prime Minister Lee, David Rubenstein, Yuval Harari, Fareed Zakaria, Ernesto Zedillo, Anne Applebaum, Darren Walker, and Microsoft´s President Brad Smith, among others. He has published business essays in the U.S., Mexico, Canada, the U.K., and the Netherlands, and has participated as a speaker and lecturer in over 30 countries.
Born in Mexico, Raul and his family have lived in the U.S. and Canada for 30 years. Currently in San Antonio, Texas, where he has been Honorary Consul of Spain; Chairman of the World Affairs Council and the Free Trade Alliance; and Founding Co-Chair of the City´s International Advisory Council and the Global Business Competitiveness Council.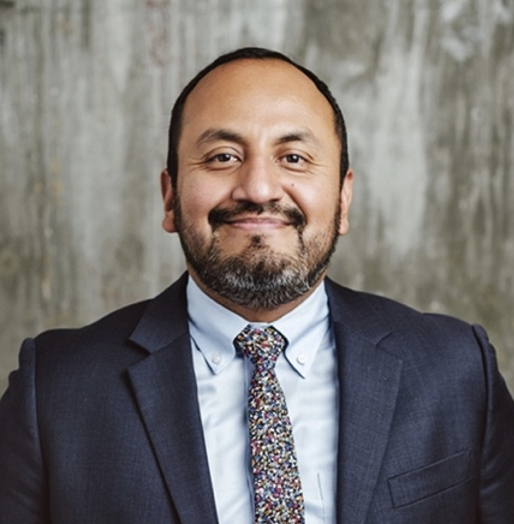 Alvaro S. Sanchez is an urban planner with extensive experience crafting, implementing, and evaluating strategies that leverage private, public, and philanthropic investments to deliver benefits to priority communities. Alvaro is The Greenlining Institute's Vice President of Policy. He leads a team that develops policies that create a future where communities of color can build wealth, live in healthy places filled with economic opportunity, and are ready to meet the challenges posed by climate change. Under his leadership, The Greenlining Institute has shaped over $4.5 billion in California Climate Investments targeted at priority communities, established the Transformative Climate Communities and Regional Climate Collaboratives state programs via legislation, and launched the Towards Equitable Electric Mobility Community of Practice, a multi-state effort to advance equitable electric mobility policies.
Prior to joining Greenlining, Alvaro led Green For All's stormwater infrastructure strategy. As a member of the State and Local Initiatives team, he led the organization's strategies for connecting impacted communities to economic opportunity related to national stormwater infrastructure investments. He wrote several reports detailing the untapped opportunity of using green infrastructure as a cost-effective stormwater management tool that creates job and business opportunities for underserved communities. Several leading water and stormwater utilities throughout the country have used the framework he presented to deliver triple-bottom-line benefits.
Alvaro has over a decade of experience working on economic development and land use issues throughout California and nationally. In 2011 he received a Master of Planning degree from the University of Southern California, where he focused on affordable housing and economic development. He is on the board of the Urban Sustainability Directors Network, the UCLA Luskin Center for Innovation. He was named one of Grist's 50 Fixers in 2019. Alvaro, who believes you can never be too wonky, lives in North Oakland, grew up in Los Angeles, and was born in Mexico City.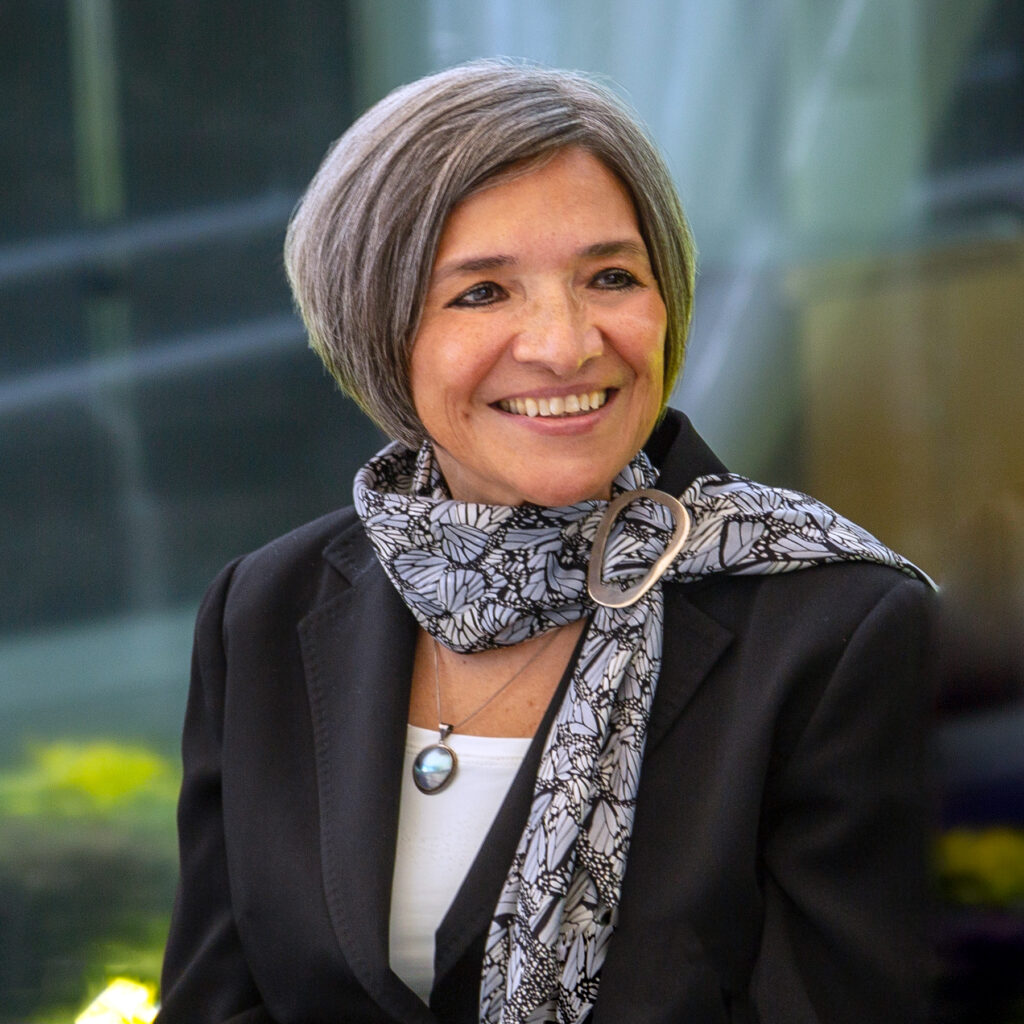 Director, University of California Alianza MX
Ma. Isabel Studer, Ph.D. has a unique career in government, academia and civil society. She was Director for Strategic Partnerships in Latin America and Executive Director for Mexico and Central America at The Nature Conservancy. Isabel founded the Global Institute for Sustainability and was Leader of Energy and Corporate Sustainability at EGADE Business School at Tecnológico de Monterrey. In the Mexican government, she held high-level positions at the Agency for International Cooperation for Development and the Ministries of Foreign Affairs and for Environment and Natural Resources. She was also Director of Research for the Commission for Labor Cooperation (CLC) in Washington, DC. She was professor at several Mexican universities, Facultad Latinoamericana de Ciencias Sociales (FLACSO), Instituto Tecnológico Autónomo de México (ITAM), and Centro de Investigación y Docencia Económicas (CIDE), as well as visiting professor at Colorado College.

Senior Fellow at the Arsht Rockefeller Resilience Center of The Atlantic Council, she is currently President of the Board of the Mexican Climate Initiative and member of the Board of Directors of the World Environment Center (WEC), the Dow Chemical Company's Sustainability Experts' Advisory Board (SEAC), and Chair of the Climate Committee in Mexico's Advisory Council on Water, and panel member of "Environment of Peace" at the Stockholm Institute for Peace and International Relations (SIPRI). A Fulbright and Ford Scholar, Isabel has been recognized with the Johns Hopkins University's Distinguished Alumna Award in 2020 and twice by Forbes Magazine as one of the "100 Most Powerful Women in Mexico." She earned her PhD and a M.A. at the School of Advanced International Studies at Johns Hopkins University and a BA degree in international relations from El Colegio de México.

She is a columnist at El Heraldo, a Mexican newspaper, and has published extensively on sustainability, climate change, and North American integration. She was author of Ford and the Global Strategies of Multinationals (London: Routledge, 2001) and Réquiem or Revival? The Promise of North American Integration, coedited with Carol Wise, (Washington, D.C.: Brookings, 2007).