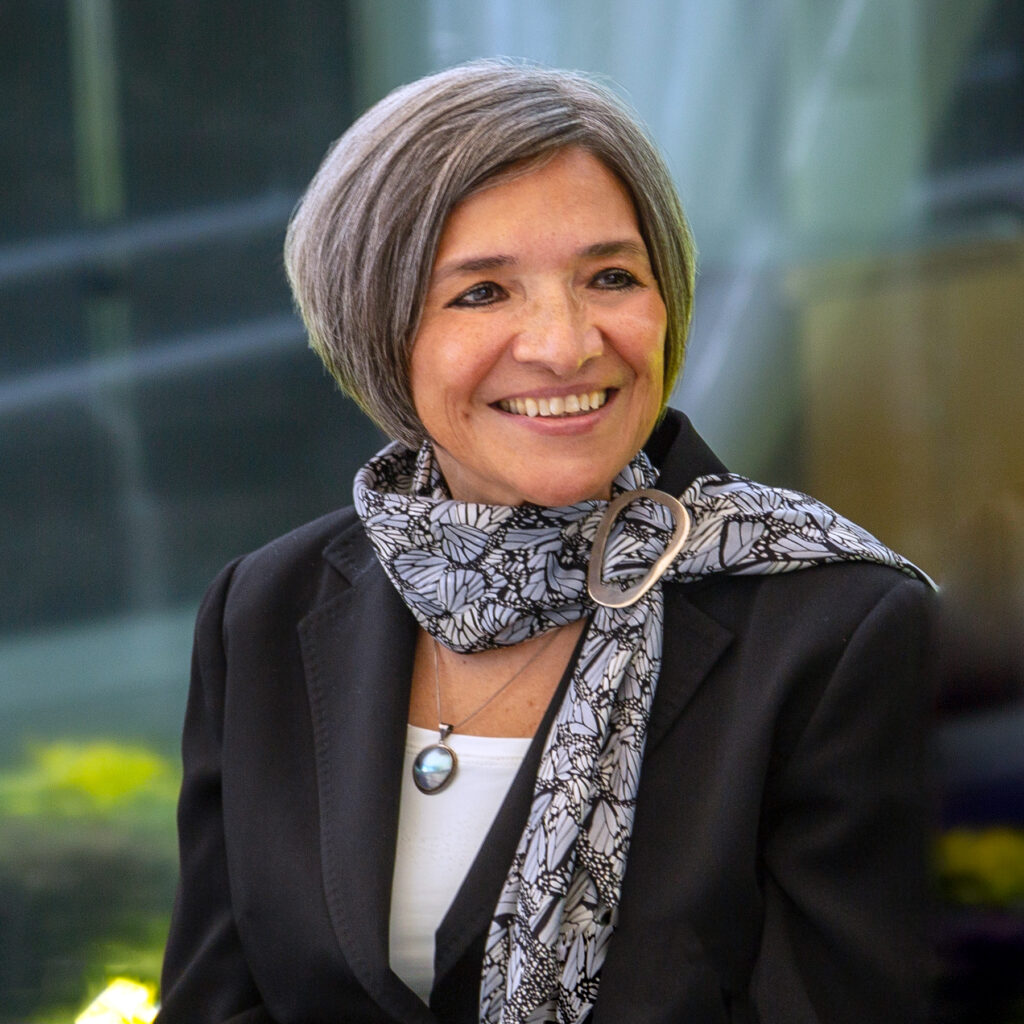 Director of University of California Alianza MX and professor at the UC Riverside's School of Public Policy, Dr. Studer,has a unique career in government, academia, and civil society. She was Director for Strategic Partnerships in Latin America, leading the Climate Solutions Strategy, and Executive Director for Mexico and Northern Central America at The Nature Conservancy. She founded the Global Institute for Sustainability and was the Leader of Energy and Corporate Sustainability at EGADE Business School at Tecnológico de Monterrey.
In the Mexican government, Dr. Studer held high-level positions at the Mexican Agency for International Cooperation for Development (AMEXCID) and Mexico's Ministries of Foreign Affairs and Environment and Natural Resources (SEMARNAT). She was also Director for Research at the North American Commission for Labor Cooperation.
Senior Fellow at the Adrienne Arsht Rockefeller Resilience Center of The Atlantic Council, Dr. Studer is President of the Board of the Mexican Climate Initiative and a member of the Board of Directors of the World Environment Center (WEC), the Dow Chemical Company's Sustainability Experts' Advisory Board (SEAC) and panel for the Environment for Peace Report of the Stockholm Institute for Peace and International Relations. Previously, she served as Chair of the Climate Committee in Mexico's Advisory Council on Water, a member of the National Climate Change Council, chaired by Nobel Prize Mario Molina, of the Scientific Committee for The Institute for Sustainable Development and International Relations (IDDRI) of Science Po (Paris) and of the Advisory Board of the Notre Dame's Global Adaptation Index (ND-GAIN).
A Fulbright and Ford Scholar, Dr. Studer was recognized with Johns Hopkins University's Distinguished Alumna Award in 2020 and twice by Forbes Magazine as one of the "100 Most Powerful Women in Mexico." She earned her Ph.D. and an M.A. at Johns Hopkins University School of Advanced International Studies and a BA degree in international relations from El Colegio de México. She is a columnist for El Heraldo de Mexico and has published extensively on climate change, the environment, and trade and regional integration. Her books include Designing Integration: Regional Governance on Climate Change in North America (coedited with Neil Craick and Debora Van Njnatten, Toronto University Press, 2013) and Ford and the Global Strategies of Multinationals (London: Routledge, 2001).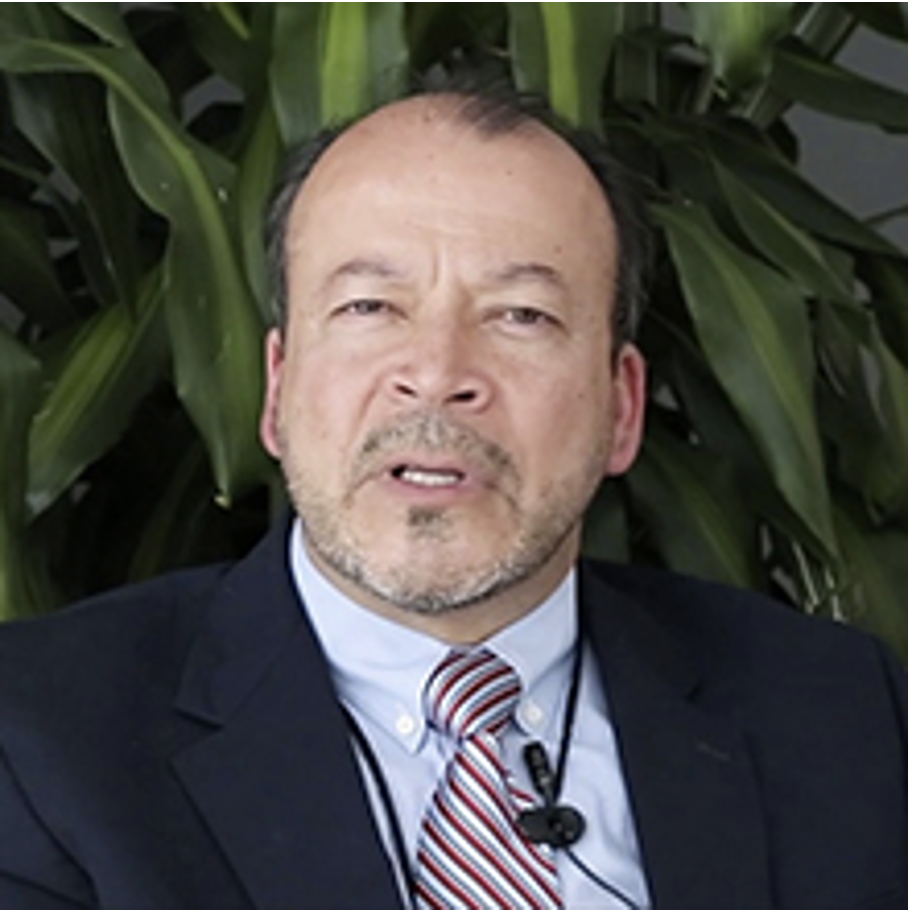 Adrián Fernández Bremauntz
Executive Director of Iniciativa Climática de México
As a current member of the Megalopolis Environmental Advisory Committee, a member of the Mexico City Mayor's Advisory Committee on Air Pollution, and a member of the National Advisory Committee on Climate Change, Dr. Fernández initiated his professional career as a Graduate in Biology-Ecology from the Universidad Autónoma Metropolitana. Subsequently, completing a Master's of Science in Environmental Technology and s Doctorate in Environmental Sciences at The Imperial College of Science, Technology and Medicine. In addition, completed a postgraduate program at the Harvard School of Public Health, being the winner of the prestigious Robert McNamara scholarship from the World Bank.
Dr. Fernández has worked over 30 years in climate change and environmental policy in Mexico, currently serving as Executive Director of The Mexico Climate Initiative and has been since 2011. Dr. Fernández has extensive experience in the public sector, occupying various positions, working in the Ministry of the Environment (SEMARNAT) he was General Director of Environmental Management and Information (1995-2000); General Director of Local, Regional and Global Pollution (2001-2004); and President of the National Institute of Ecology (2005-2011).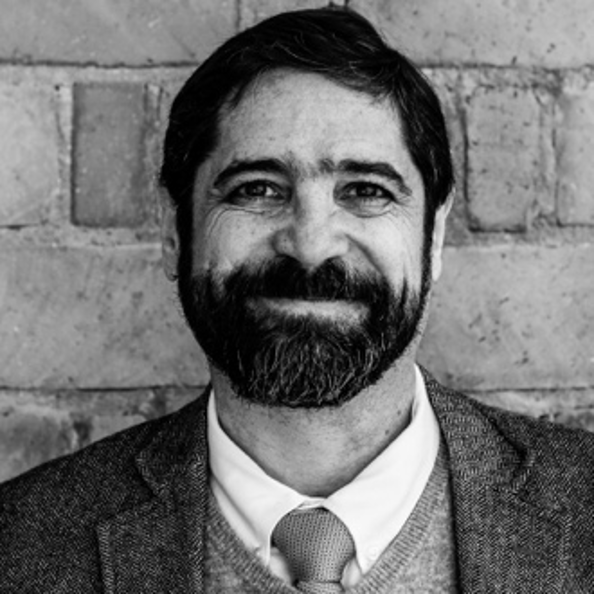 Universidad Iberoamericana
Alejandro Guevara Sanginés is a professor of Environmental Economics at Iberoamericana University. He studies the economic and energy impact of fuel subsidies, as well as sustainable development. He previously served in leadership positions at Iberoamericana as Academic Vice Chancellor, Director of the Social Studies Division, and Chair of the Economics Department. He holds a PhD in Development Economics from the Autonomous University of Madrid, a Master's in Public Policy from the University of California, a Master's in Development Economics from the University of East Anglia, and a degree in Economics from the Autonomous Technological Institute of Mexico (ITAM).
Alejandro Jaramillo Moreno is a Researcher in the Center for Atmospheric Sciences and Climate Change (ICAyCC) at the National Autonomous University of Mexico (UNAM). His research focuses on tropical meteorology, hydroclimatology, tropical waves, intra-seasonal variability, and biosphere-atmosphere interaction. He previously served as a Visiting Scientist at the US National Oceanic and Atmospheric Administration (NOAA) in Boulder, Colorado. He holds a PhD in Hydraulic Engineering, a Master's in Physical Sciences, and a degree in Civil Engineering from the National University of Colombia in Medellín.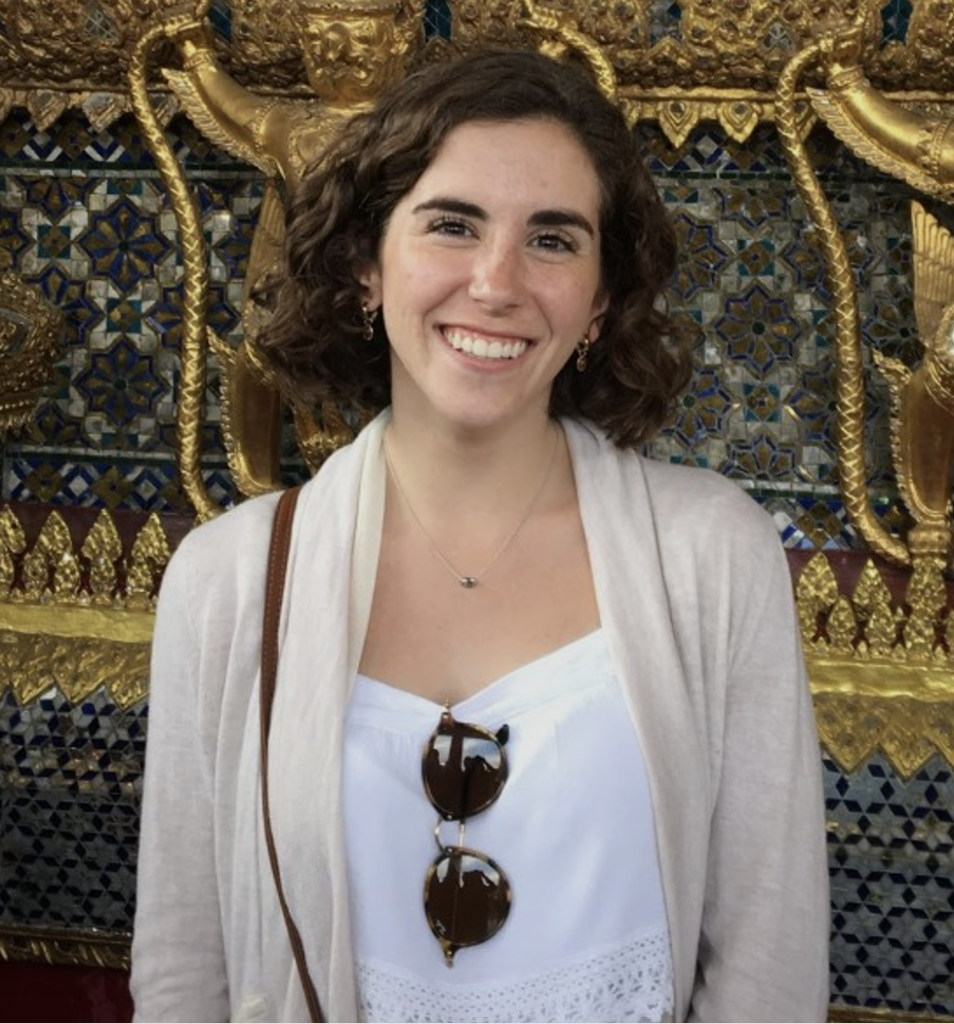 Ana Hanhausen, Assistant Director, Plastic Oceans-Mexico
Ana Hanhausen is a defender of sustainability, she participates in organizations such as Plastic Oceans, that are generating a great positive impact in the world. In February 2020 she received the Medal of Youth Merit in the environmental category, awarded by the Congress of the City from Mexico for her work in raising awareness about climate change as well as the importance of taking action and being part of the solution. She is co-founder of Widu, a mobile app that seeks to make climate action easy, fun, and profitable.
Director of Climate Change and Energy at World Resources Institute (WRI) Mexico
Graduated with honors with an economy degree from the National Autonomous University of Mexico (UNAM), Dr. Flores continued his studies at Tecnológico de Monterrey with a master's degree in economics and later on completed a Master's in Environmental Technology from Imperial College London, and a Ph.D. in Energy and Environment from the Massachusetts Institute of Technology (MIT). His topics of focus include mitigation of greenhouse gasses and adaptation to climate change, energy efficiency, clean energy, and circular economy.
As a professional, Dr. Flores worked over twelve years at the National Institute of Ecology and Climate Change (INECC), reaching the positions of Director of Climate Change, General Director of Environmental Policy and Economics, and General Coordinator of Green Growth. In addition, he was Assistant General Director of the Megalopolis Environmental Commission and Coordinator of Projects at the Mario Molina Center. Besides, he acted as Mexican delegate to the United Nations Framework Convention on Climate Change, the G2o, and the Intergovernmental Panel on Climate Change. Furthermore, he has published several articles related to environmental economics, climate change, and the interface between energy and the environment, with his latest publication alongside Fairuz Loutfi Policy mechanisms to reduce single-use plastic waste.
Director, Institute for Transportation Studies, UC Berkeley
Daniel A. Rodríguez is the Director of the Institute for Transportation Studies and the Chancellor's Professor of City and Regional Planning. His research focuses on the relationship between transportation, land development, and the health and environmental consequences that follow.
A majority of Professor Rodríguez's work is driven by practical problems and finding solutions for planners and policy-makers. Working with researchers in health, economics, engineering, geography and public policy, he has examined how changes to the physical attributes of the environment, such as the location of bus routes, rail lines, supermarkets and trails, are related to changes in the built environment, individual behavior, health, and air quality. His work also examines how land management tools can be used to encourage transit development and recapture property value increases by public action.
Prior to joining Berkeley, Rodriguez served in the faculty of University of North Carolina, Chapel Hill, where he was Distinguished Professor of Sustainable Communities in the Department of City and Regional Planning. He is a faculty fellow of the Lincoln Institute for Land Policy, and has been a consultant to the Inter-American Development Bank, Andean Development Bank, and the Clean Air Institute.
Darrel Jenerette is Director of the Center for Conservation Biology and a Professor of Botany and Plant Sciences at the University of California, Riverside. His research focuses on the coupling between biodiversity, energy fluxes, and biogeochemical cycling embedded within ecological landscapes. He links landscape dynamic processes across scales, from the scale of microbes to the entire world, to help forecast the effects global change drivers on sustainability trade-offs. He previously served as a Postdoctoral Researcher in the Carbon Management and Sequestration Center at Ohio State University and a Postdoctoral Fellow in the Department of Ecology and Evolutionary Biology at the University of Arizona. He holds a PhD in Plant Biology from Arizona State University and a degree in Biology from Virginia Tech.
Elena Tudela Rivadeneyra is a Researcher in the School of Architecture at the National Autonomous University of Mexico (UNAM). Her research applies inter-disciplinary approaches between ecology and urban design and planning to study resilience in vulnerable urban settlements; the design of urban infrastructures and public space; water in urban environments; green infrastructure and water in Mexico City; and the relationship between urban land and environmental conservation areas]. She holds a Master's in Urban Design from the Harvard University Graduate School of Design and a degree in Architecture from UNAM.
Prof. Dr. Francisco Iván Hernández Cuevas
Economist, Faculty of Economics, Universidad Autónoma de Yucatán
Economist from the Faculty of Economics of the Universidad Autónoma de Yucatán with a Master's degree in Business Planning and Regional Development from the Tecnológico Nacional de México and a PhD in Social Sciences with emphasis in Green Economy and rural development from the Universidad Autónoma de Yucatán. He is a member of the National System of Researchers of the National Council of Science and Technology of Mexico at Level "C".
He is currently a Full Time Research Professor at the School of Administration, Tourism and Marketing of the Marist University of Merida. He is associated with the International Center for Development and Decent Work (ICDD) at the University of Kassel, Germany.
Previously he was Executive Director of the Yucatan Peninsula Climate Fund A.C. from 2019 to 2020 and did his postdoctorate in Health Economics. His research interests are: Economic and sustainable development, socioeconomic impact assessment, economic valuation of environmental services and green and circular economy, health economics.
Director, UCSD Center on Global Justice
Dr. Forman is a Professor of Political Science and Founding Director of the Center on Global Justice at the University of California, San Diego. Her research engages the intersection of ethics, public culture, urban policy and the city, with a special focus on climate justice, border ethics and equitable urbanization. Blurring conventional boundaries between theory and practice, she has led a variety of urban research agendas and public interventions in the San Diego-Tijuana border region and beyond. She previously served as special advisor on civic and urban initiatives for the City of San Diego and led the development of its Civic Innovation Lab, and she currently leads the UCSD Community Stations, a network of field stations across the border region, designed for engaged research and teaching on poverty and social equity. In recent years, she has contributed to projects on climate disruption and its impact on vulnerable populations. She was Vice-Chair of the UC 2015 Bending the Curve report on climate change solutions and co-piloted Bending the Curve as a system-wide UC undergraduate course on integral climate change solutions. She holds a PhD from the University of Chicago.
Francisco Estrada Porrúa is Coordinator of the Climate Change Research Program (PINCC) and a Senior Researcher B at the Institute of Atmospheric Sciences and Climate Change (ICAyCC) of the National Autonomous University of Mexico (UNAM). His research focuses on the economic causes and consequences of climate change, and it combines aspects of atmospheric science, economics, and statistical modeling. He was a contributing author and expert reviewer of the Fourth and Fifth Assessment Reports of the UN Intergovernmental Panel on Climate Change (IPCC) and coordinator of the chapter on attribution in the Mexican Report on Climate Change, as well as Deputy Editor of Atmósfera magazine. He holds a PhD in Environmental Economics from the Free University of Amsterdam, Master's in Risk Management from the Autonomous Technological Institute of Mexico (ITAM), and a degree in Economics from the Universidad Iberoamericana.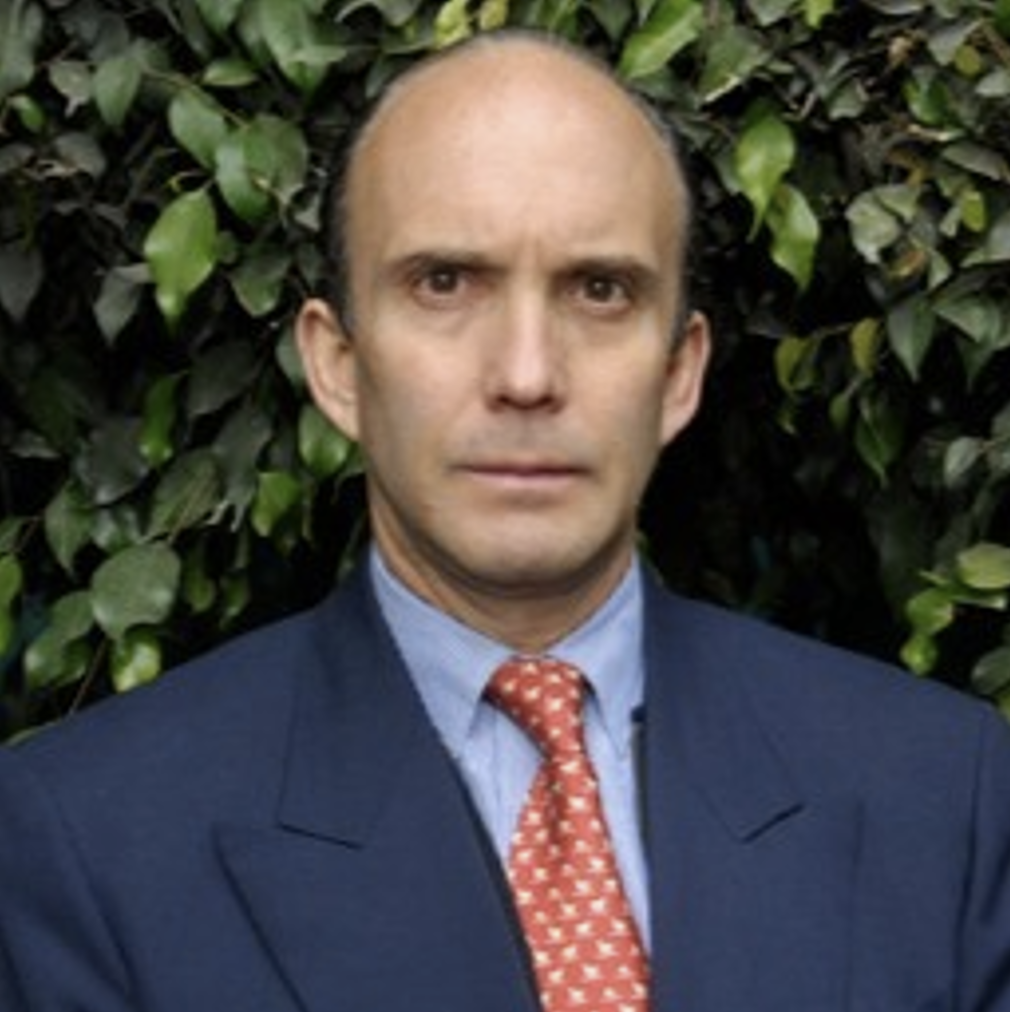 Law graduate from the Universidad Iberoamericana in Mexico City, where he is co-director of the postgraduate degree in Environmental Law & Policy and currently teaching a course on Environmental law. After the law degree, he completed a master's degree in international law at the Washington College of Law in Washington DC.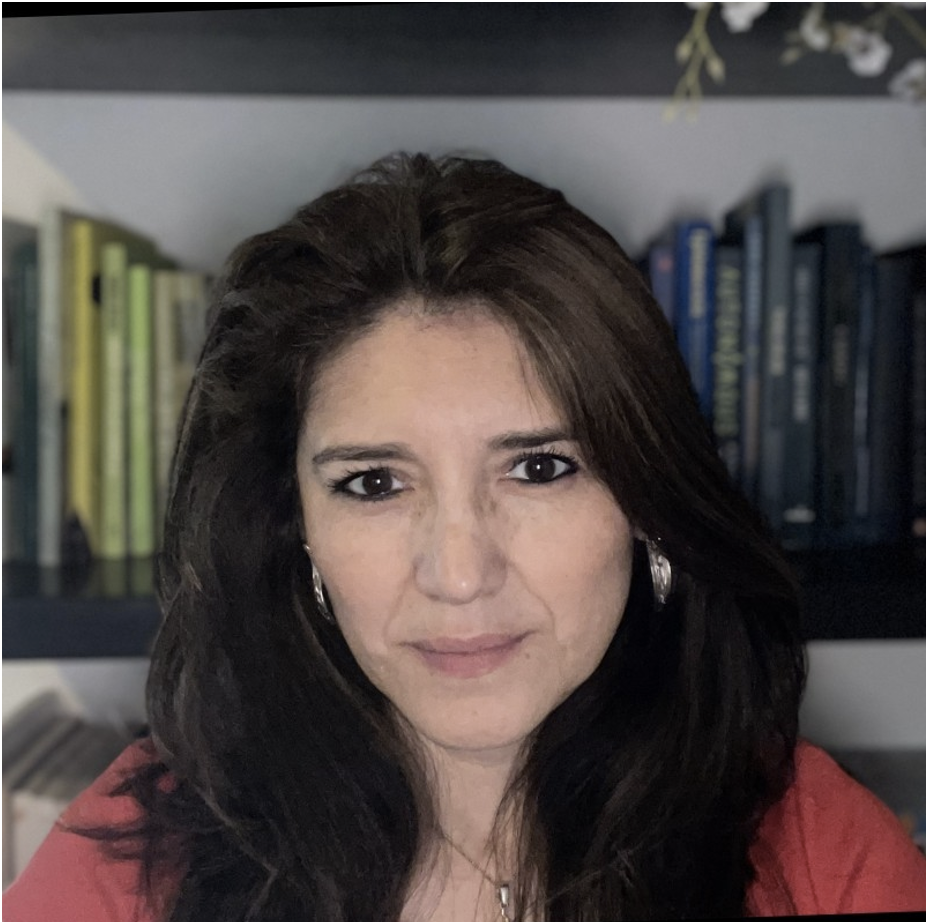 Karla Graciela Cedano Villavicencio
Head of Technology Management at Instituto de Energías Renovables – UNAM
As a member of the State System of Researchers, President and founding member of the Morelos Association of Technologists, Innovators and mergers, Dr. Cedano Graduated as an Electronic Systems Engineer, then continued her studies with a Master's in Computer Science with a specialty in Computer Aided Systems and postgraduate studies in Computer Science, both at Tecnologico de Monterrey. Subsequently, she completed a PhD in Engineering and Applied Sciences with a specialty in Materials, from the Center for Research in Engineering and Applied Sciences at UAEM.
During her professional career, Dr. Cedano has participated as Executive Director of the Prolaif-Lamonthe Group (1995-2000), Project Director of the company Corrosión y Protección Ingeniería (2005), and Head of the Dissemination and Extension Unit of the UNAM Campus Morelos (2006-2011). In addition, collaborated with the Government of the State of Morelos as Director of Scientific-Technological Development (2000-2005). Dr. Cedano is a current member of the Academy of Social Sciences and Humanities of the State of Morelos, of the Board of Directors of the Technological University of the State of Morelos, and the Mexican Society of Disseminators of Science. Also involved in the media, she participates as a weekly commentator on science, technology, and innovation in the morning news of Televisa Morelos and publishes in the Diario de Morelos.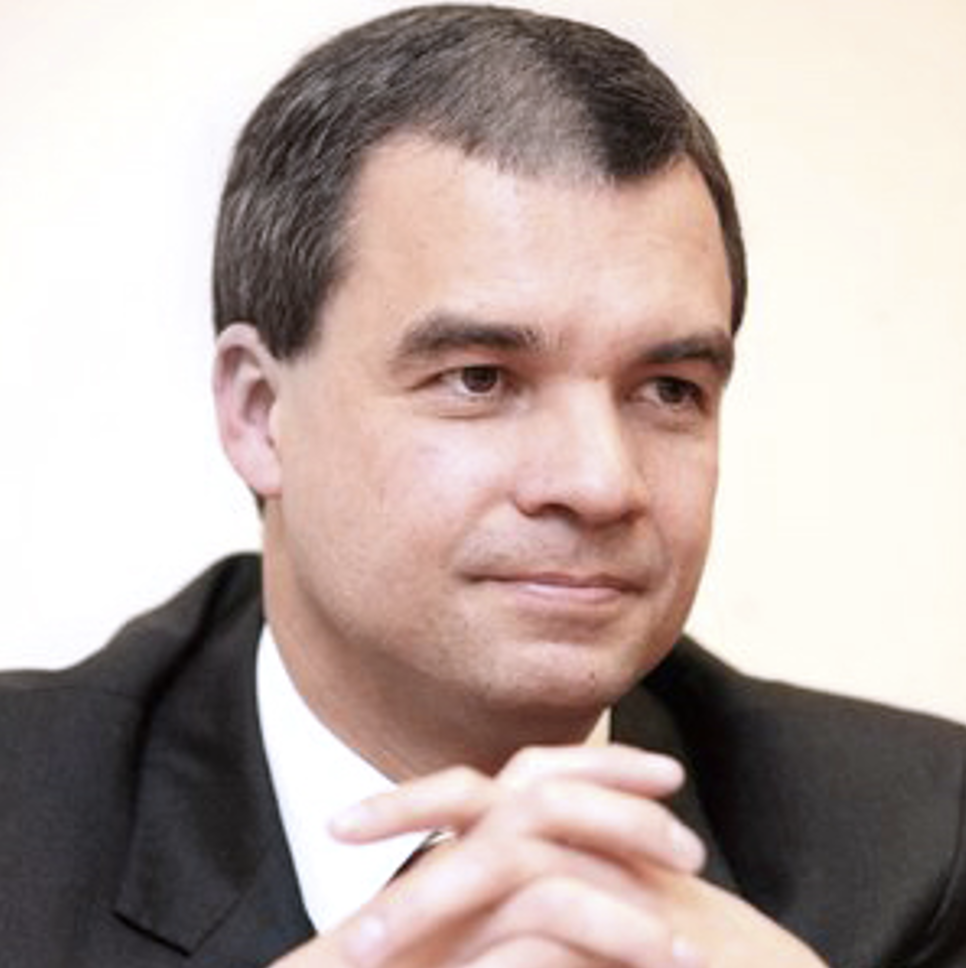 Besides being president of the Mexican Wind Energy Association, Leopoldo serves as the deputy director general for Energía Eléctrica BAL where he is responsible for the development of power generation projects, based on a mix of conventional and renewable energy technologies. Graduating with honors from Universidad La Salle as a Mechanical Electrical Engineer, he continued his studies with a Master of Business Administration at ITAM.
Earlier in his career, Leopoldo was Senior Associate at Arthur D. Little – Charles River Associates and President of Energy Saving Central. In addition, he is president of the Sustainable Energy Commission CESPEDES, member of the Global Wind Energy Council (GWEC), and a permanent member of the Network for Energy Transition, the Energy Policy Colloquium, the Advisory Council on Renewable Energies for the Ministry of Energy, and lastly, of the Mexican Initiative for Renewable Energies (IMERE).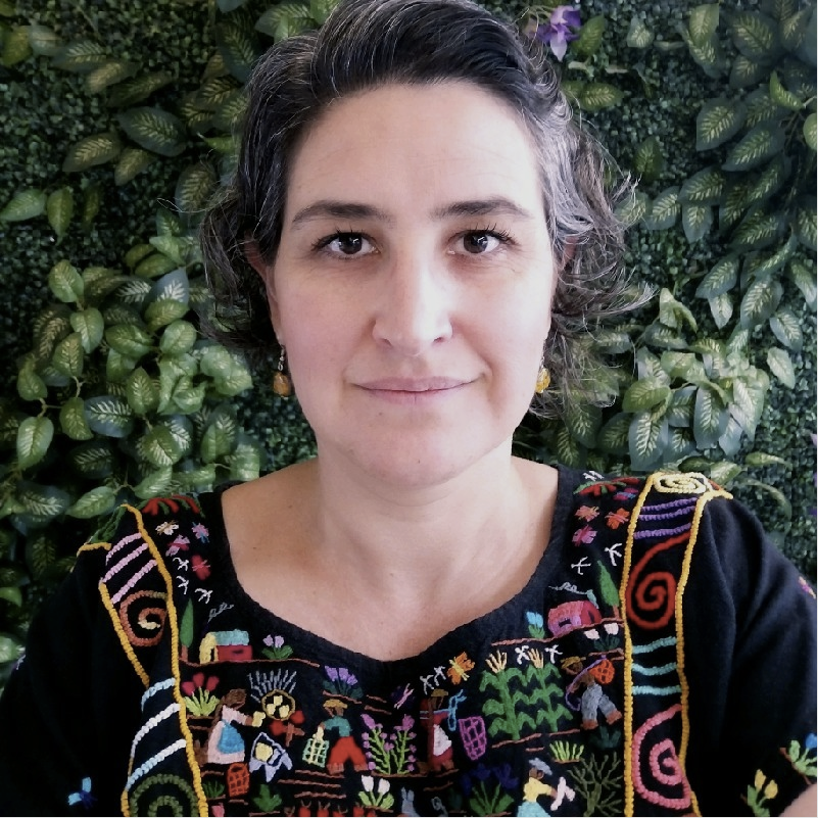 Leticia Gutierrez Lorandi
Vice President for Mexico at Conservation International
Graduated as Industrial and Systems Engineer, Leticia later Specialized in systems engineering at Universidad Autónoma de Madrid and in Politics, Environment, and Energy Management at the Latin American Faculty of Social Sciences. She also completed a master's degree in development management at the London School of Economics and Political Science.
Professionally, Leticia has a lot of experience in the public sector, working in the National Forest Commission and at the Ministry of Environment as General Director for Policy Coordination and Environmental Culture. Apart from her work at the public sector, she performed as Climate Policy Director and Policy Coordinator for The Nature Conservancy for over five years.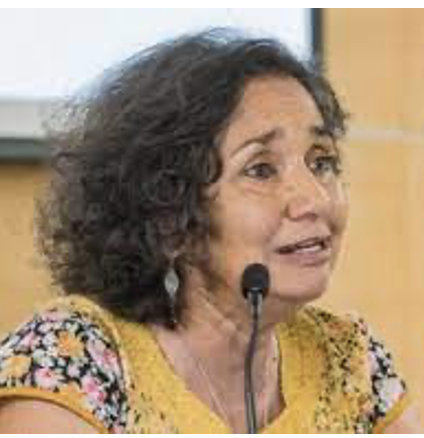 Coordinator for Sustainability, UNAM
Leticia Merino Pérez is Coordinator of Sustainability at the National Autonomous University of Mexico (UNAM). She was a lead author of the Intergovernmental Panel on Biodiversity and Ecosystems Global Report in 2019 and served as a member of the United Nations Committee for Development Policy. She was a founding member of the Mexican Civil Council for Sustainable Forestry, a Mexican NGO working with forest communities, forest policies, and climate change, as well as a visiting scholar at the Workshop for Political Theory and Policy Analysis at Indiana University, chaired by Nobel Laureate Elinor Ostrom. And she has had a distinguished teaching career in the Postgraduate Program on Sustainability Sciences and the Undergraduate Program on Earth Sciences at UNAM and universities in El Salvador, Guatemala, and the United Kingdom. She has a PhD in Anthropology and Sustainable Development from UNAM, Master's degrees in Sociology and Population and Development and in Forest Institutions from Indiana University, and a degree in Psychology from the College of Mexico.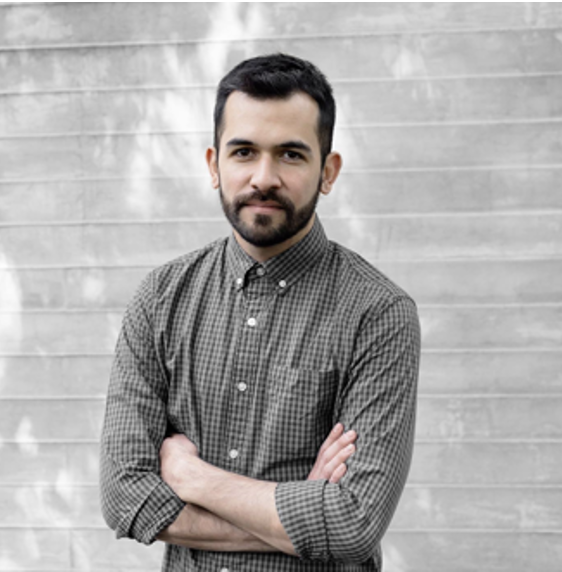 Profesor, Center for International Studies, El Colegio de México
Nain Martínez Segura is a Professor in the Energy Program at the College of Mexico (COLMEX). His research focuses on understanding the social dimension of the ongoing energy transition in Mexico, including the promotion of investment in renewable energy projects and social opposition in indigenous communities, as well as the impact of renewable energy project implementation on local communities and its effects on domestic political processes. He previously served as a Researcher in the UC Berkeley Program in Science and Technology Studies, and worked with multiple environmental NGOs in Mexico on the design of educational models for rural communities, elaboration of development projects, and assessment of environmental public policy. He holds a PhD in Environmental Science, Policy, and Management from UC Berkeley, as well as a Master's in Ecosystem Management of Arid Zones and a degree in Biology from the Autonomous University of Baja California (UABC).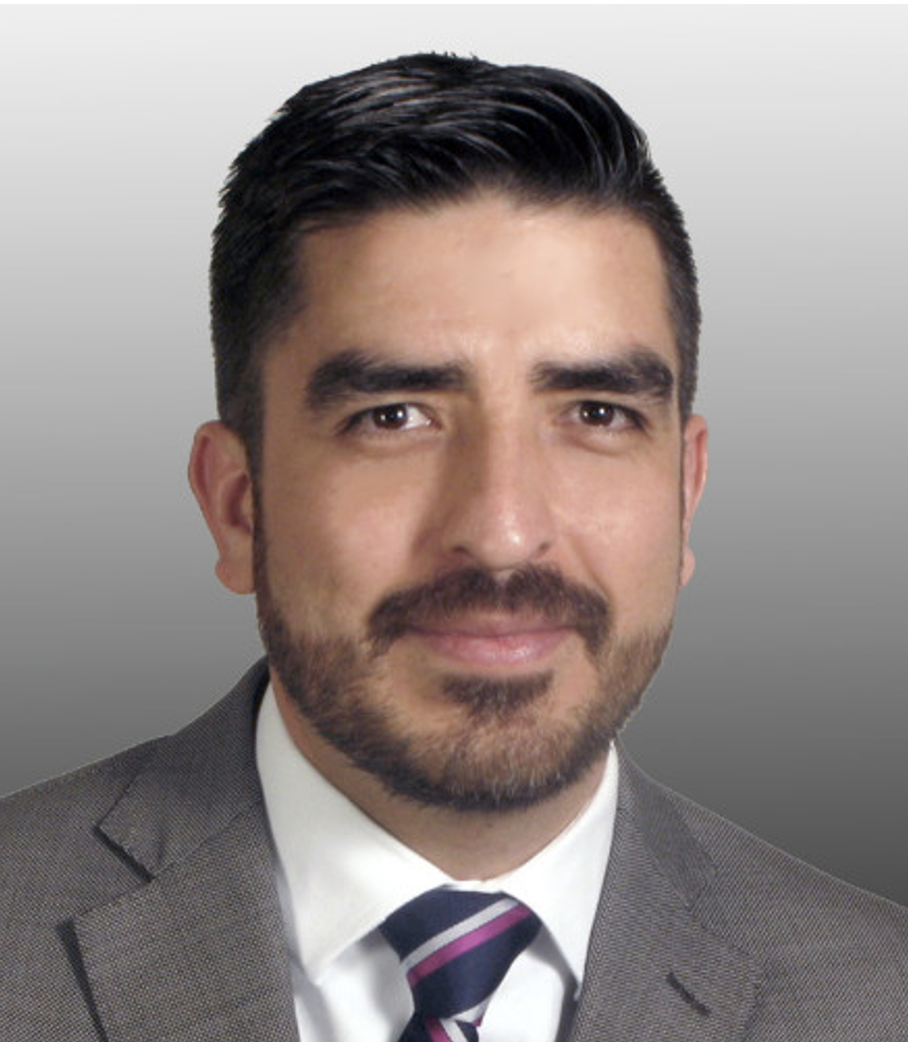 Managing Director of ASOLMEX
Graduated from UNAM as a Civil Engineer, Nelson then completed a postgraduate in Strategic Planning at ITAM University and a master's degree in systems Engineering and Financial Optimization. During his studies, he earned the Medalla Gabino Barreda and academic excellence in engineering award at UNAM University. Nowadays, he is a power sector specialist with significant experience in the Wholesale Electricity Market and modeling of the National Power System in Mexico.
Professionally, he has worked in multiple positions in the public sector. During 2015 to 2019, he was the General Manager for Generation and Transmission of Electricity at the Ministry of Energy (SENER). Subsequently, he became the General Manager of Wholesale Electricity Market Surveillance at the Energy Regulatory Commission (CRE), responsible for the day-to-day monitoring and surveillance function of the Short-Term Electricity Market. In addition, Leopoldo published the National Electric System Development Program (PRODESEN) 2018-2032, the Requirements for acquisition of Clean Energy Certificates (CEL) in 2021 and oversaw the first bidding process by the Ministry of Energy (SENER) for private investment in transmission lines.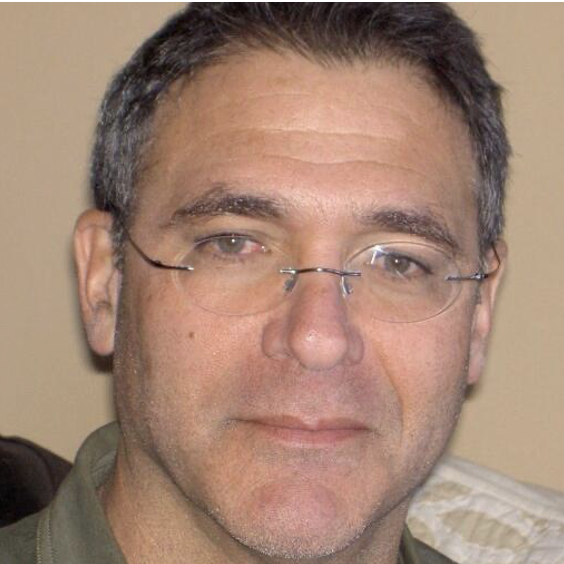 Professor of Geography, UC Berkeley
Norm Miller is Adjunct Professor Emeritus of Geography at the University of California, Berkeley. He is focused on understanding hydroclimate processes and related impacts based on modeling and analysis of regional climate and hydrology and their impacts on water supply, demand and water quality, agriculture, and impacts to other sectors of society. This includes coupled atmosphere- land surface-groundwater modeling from the site scale to continental scale; climate variability and change analyses; water and energy resources impacts, scaling theory; nonlinear coupling, feedbacks, and sensitivities with climate systems; and high-performance computing. He teaches the basics of the climate system, how it is changing and the risk of impacts from climate and weather extremes. He holds a PhD from the University of Wisconsin.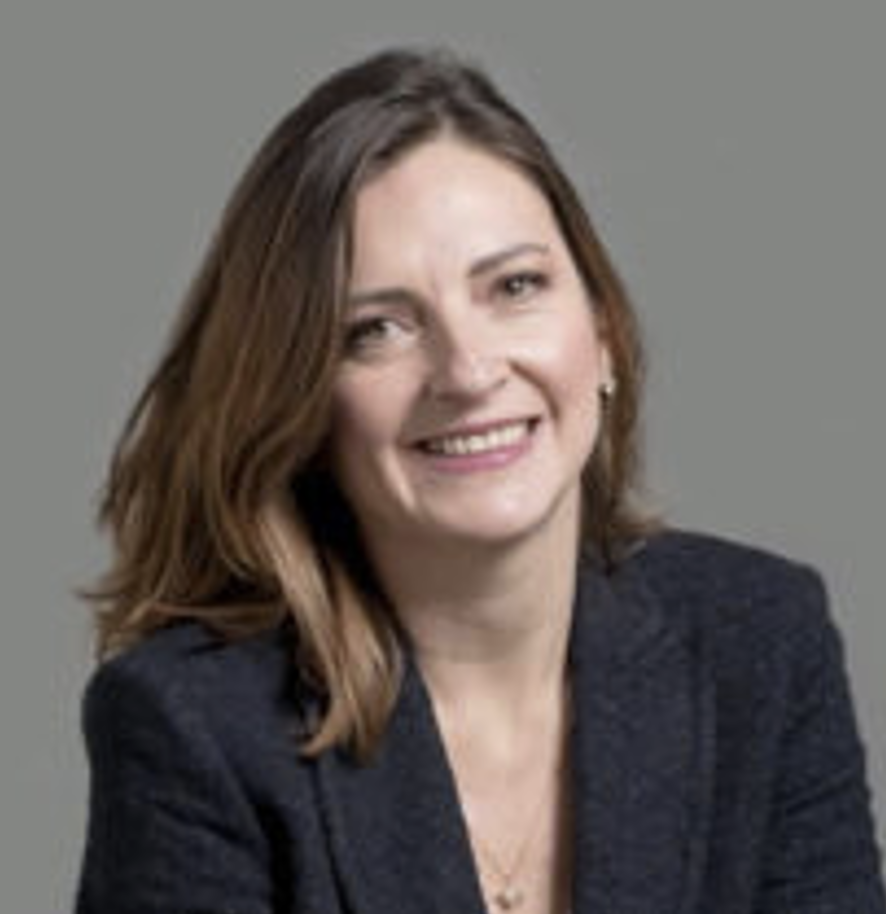 President and Founder of MERM
Graduated from University Iberoamericana with a law degree, later on completing studies in human rights from Birkbeck University in the United Kingdom. Patricia has focused her professional career on developing and driving the renewable energy Industry into the upcoming energy markets. Patricia serves as a technical advisor on the entire value chain on the successful implementation of large-scale renewable energy projects and business guide while creating strategies for the industry in new markets.
Currently, she is VP for ATA Renewables in America, leading a team of renewable energy experts that provides technical advisory, engineering and certification for financial institutions, investment funds, governments utilities, IPP, suppliers, and EPC on the successful implementation of large-scale renewable energy projects. In addition, she is the President and Founder of Women in Renewable Energy Mexico (MERM). Moreover, she is part of the Mexican delegation at W20 official G20 engagement group forming a transnational network of women's organizations, female entrepreneur's associations and think tanks.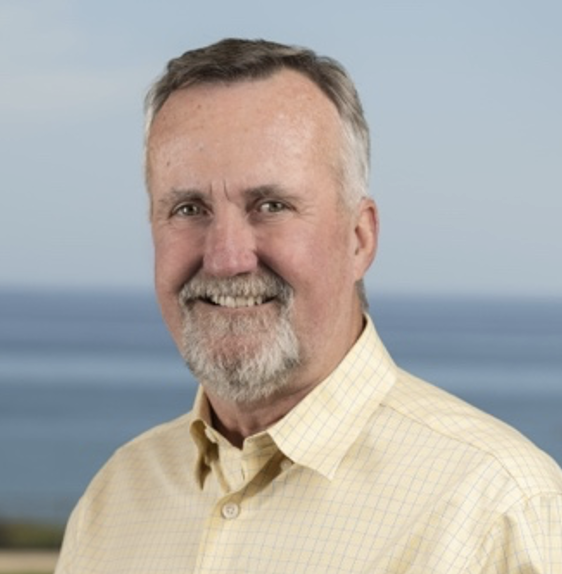 Dean of the Bren School of Environmental Science & Management, UC Santa Barbara
Steven Gaines is Dean of the Bren School of Environmental Science at the University of California, Santa Barbara. His research focuses on marine ecology and conservation, sustainable fisheries, the design of marine reserves, and the impact of climate change on ocean ecosystems. He previously served as director of the UC Santa Barbara Marine Science Institute, as UCSB Acting Dean of Science, and as Acting Vice Chancellor for Research. He currently serves as a principal investigator for the Sustainable Fisheries Group, which seeks scalable solutions for the world's fisheries through partnerships among UCSB researchers, industry leaders, NGOs, and governments. He holds a PhD in Ecology from Oregon State University and a degree in Biology from the University of California, Irvine.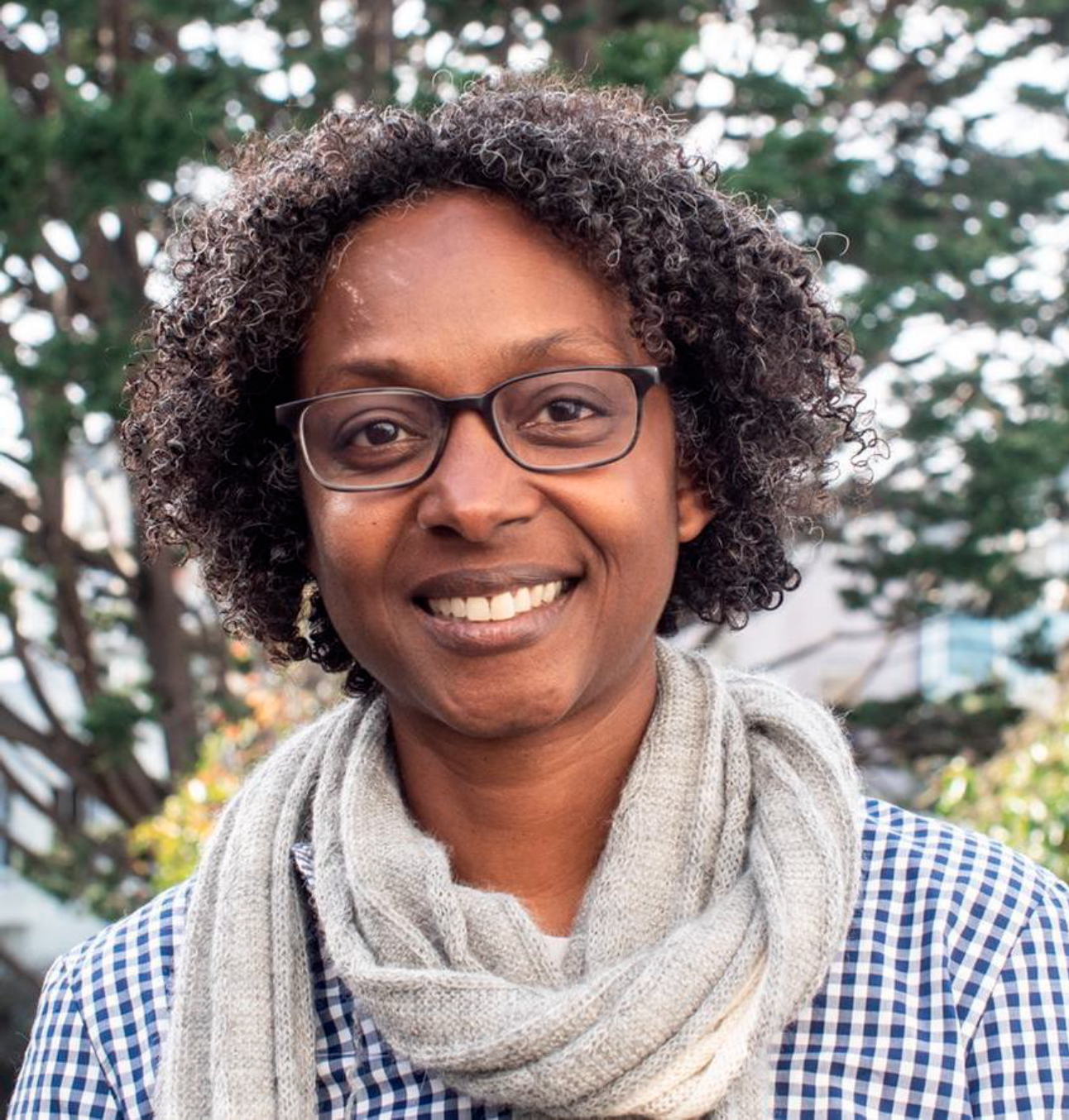 Director, UC Center For Climate Justice
Tracey is the founding director of the UC­ wide Center for Climate Justice. She is also AssociateProfessor and Presidential Chair in the Management of Complex Systems Department at the University of California, Merced. Tracey is an engaged scholar whose research focuses on the social and political economic dimensions of climate change  mitigation  in  tropical  forests, lndigenous climate action, the politics of climate finance, global     environmental governance, and climate equity and justice.She has worked on these issues globally with extensive field experience in Mexico and the Amazon. She received her PhD from the Energy and Resources Group at the University of California, Berkeley.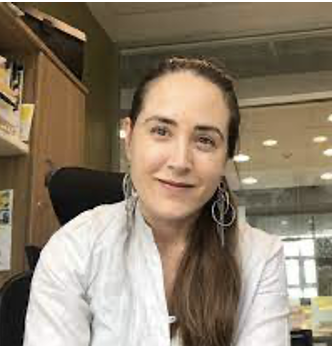 Yosune Miquelajauregui Graf
Researcher, Institute of Ecology, UNAM
Yosune Miquelajáuregui Graf is an Associate Researcher in the Socio-Ecological Systems Modeling Lab and the National Laboratory for Sustainability Sciences (LANCIS) in the Institute of Ecology at the National Autonomous University of Mexico (UNAM). Her research focuses on the design and implementation of participatory frameworks that model decision-making processes under contexts of deep uncertainty. She also studies coupled socioecological systems (thresholds, trajectories, patterns of vulnerability and adaptation), resilience of ecosystem services, territorialization of sustainable development goals, and capacity building for sustainability. She holds a PhD in Forest Sciences from Laval University in Canada.