Lunch with UC Mexican Alumni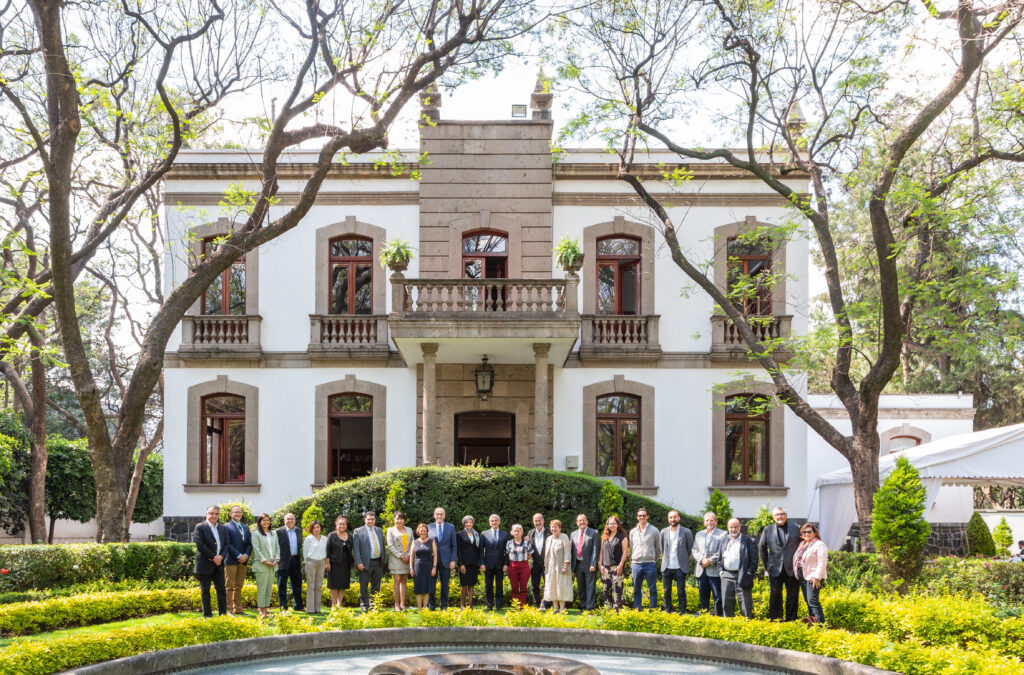 Wednesday, April 27, 2022
The more than 2 million living UC alumni maintain a lifelong commitment to the University of California and distinguish themselves by their passion, curiosity and a drive to make a difference.
From government officials to entrepreneurs and community organizers, UC Alumni in Mexico are committed change makers in their paths of life and will always have a home at the Casa de California as UC Alianza MX aims provides spaces and opportunities for the UC Alumni community in Mexico to engage.
This lunch with alumni was an opportunity for the UC Delegation to learn about the UC Mexican Alumni Network and about the community that is being built in Mexico. It was also a time for connection for our guest alumni and for planning for future activities and events.
Aldo R. Flores Quiroga, UCLA alumnus
Alejandra Ríos Cázares, UC San Diego alumna
Antonio Ocaranza Fernández, UC Berkeley alumnus
Arturo Cherbowski Lask, UC Berkeley alumnus
Daniel Chiquiar, UC San Diego alumnus
David Hayes Bautista, UC San Francisco alumnus
David Laredo Razo, UC Merced alumnus
Esperanza Vielma, UC Berkeley alumna
Gavin Abreu, UC Berkeley alumnus
Gerardo Ruíz de Teresa, UC Berkeley alumnus
Judith Kalman Landman, UC Berkeley alumna
Julio Alfonso Santaella Castell, UCLA alumnus
Lupe Gallegos, UC Berkeley alumna
Maria Hayes Bautista, UCLA alumna
María Cristina Kessel Enríquez, UC San Diego alumna
Odón de Buen Rodríguez, UC Berkeley alumnus
Rafael F. Rivera Bustamante, UC Riverside alumnus
Verónica Irastorza, UC Berkeley alumna
Participants from University of California and Alianza MX
Kim Wilcox, Chancellor, UC Riverside; Executive Sponsor of Alianza MX
Christine Victorino, Associate Chancellor, University of California Riverside
Rodolfo Torres, Vice Chancellor and Research and Economic Development, UC Riverside
Marjorie Zatz, Interim Vice Chancellor for  Research and Economic Development, UC Merced
Joanna Regulska, Vice Provost and Dean - Global Affairs, UC Davis
⎯⎯⎯
Isabel Studer, Director of Alianza MX
Andrea Galván, Alianza MX Associate Director of Academic Exchange and Continuing Education
Aaron Melaas, Alianza MX Associate Director of Research and Innovation
Araceli Vazquez, Alianza MX Associate Director of Policy and Engagement